Equality
New online book club launched for maritime professionals to delve deeper into issues of race and inequality
21 December 2020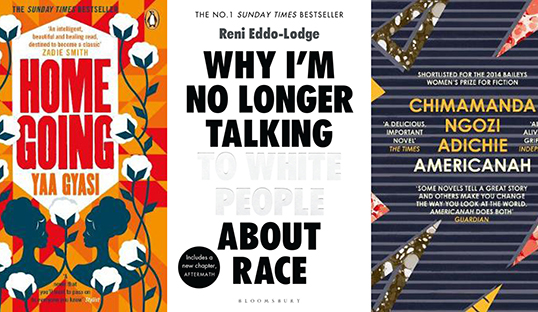 Following the upsurge of the Black Lives Matter movement in 2020, many people around the world have shown an interest in learning more about ethnic diversity and tackling prejudice in their community – and seafarers are no exception.
To address this thirst for knowledge, industry body Maritime UK is launching an informal personal development programme for 2021 where maritime professionals can learn about and discuss issues of racial inequality through an online book club.
The Ethnicity in Maritime Book Club will invite participants to read and discuss books that broaden knowledge and understanding of race and the impact of racism. These books will be general works of fiction and non-fiction, and participants can bring a maritime perspective to the discussions.
Meetings will be held roughly every six weeks, and will be co-hosted on Zoom by Samaa Addo of the Baltic Exchange and Julie Lithgow, chair of the Maritime UK Ethnicity in Maritime Network.
'In each session,' say the hosts, 'we will discuss the selected book, unpack the major themes, share our reactions and questions and contemplate the meaning and implications on our lives and the world around us. We also hope to occasionally host some guest authors too!'
The club will be a safe space to have open and honest conversations, they add, and to allow participants to develop and challenge their own thinking.
The first meeting of the book club will take place on Tuesday 19 January 2021 from 20:00-20:45 and will be discussing Homecoming by Yaa Gyasi. To sign up for the session, please register on the Maritime UK website
More information, including a list of upcoming books to discuss, can be found on a blog about the book club.
---
Tags