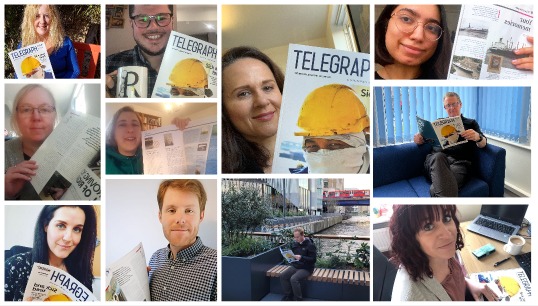 Nautilus has launched a social campaign to celebrate the new-look Telegraph member magazine.
The Telegraph has been at the heart of interaction between the Union and its members since 1937 and has been enjoyed by as many as 110,000 readers per issue thanks to its widespread presence in shipboard mess rooms, port seafarer centres, nautical colleges and shipping company offices.
The journal has also helped to spread the word about seafaring to influential figures outside the industry such as MPs and government ministers.
At the beginning of 2022, the Telegraph was relaunched as part of a multi-channel mix of communication from the Union. In response to the concerns and needs of its global readership, readers will find more comprehensive content as well as an easier-to-navigate format that is bigger and bolder than ever.
The magazine's in-depth features will always include a special report on a subject of particular interest to members such as maritime education or shipboard conditions, alongside articles looking at Union campaigns, safety, and professional development – reflecting Nautilus International's position as a professional association as well as a trade union.
A new advice and assistance section informs members of the work the Union does for them, shows them how to get help and keeps them up to date on developments in national and international maritime law.
The Telegraph's role in fostering a sense of community is also enhanced with a reboot of popular regular sections such as letters, Ships of the Past, Back in Time and maritime book reviews. A new dedicated community section covers maritime charities, culture, remembrance, families and volunteering.
In its new longer format, the 84-page magazine will now be published every two months. It is described by Nautilus as a 'one union' magazine, with stories from across the three national branches (UK, Netherlands and Switzerland). There is also a 16-page Dutch-language supplement called NL Telegraph for Dutch speaking members.
Members are encouraged to join the online campaign from ship or from home or from wherever they are in the worled, share pictures of themselves with their copies and use the hashtags #Telegraph2022 tagging in @nautilusint.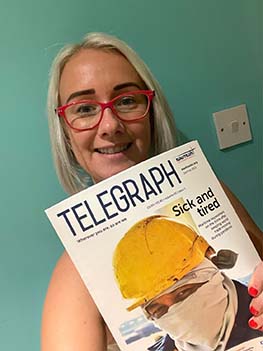 As many Nautilus members are away at sea, they still expressed their excitement to see their new Telegraphs when they are ashore again. Nautilus member Martel Furston on Twitter said: 'I won't get a chance to see it for myself until I get home but it looks good to me!'
---
Tags