Campaigning
Keir Starmer commits to strengthening seafarers' employment rights post P&O Ferries
20 October 2022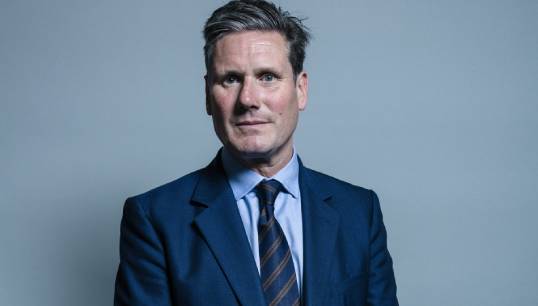 Labour leader Keir Starmer has committed to overturning the employment loopholes that enabled P&O Ferries to unlawfully sack 786 seafarers within the first 100 days of a Labour government.
The pledge was made in response to a question from Nautilus International at the Trades Union Congress in Brighton.
Nautilus senior national organiser Garry Elliot asked Mr Starmer whether a labour government would legislate to enable injunctive relief for unions to prevent employers from summarily dismissing workers without consultation with unions.
P&O Ferries sacked 786 seafarers without notice or consultation via a three-minute Zoom meeting in March. The ferry operator factored in the cost of breaking the law when they decided to sack almost their entire British crew.
Mr Starmer said: 'What really frustrated all of us in relation to that appalling series of sackings was that the provision in the law that they used to do it was pointed out as a gap two years before they did it.
'The government knew there was a gap. They knew they had to close the gap and they didn't do it and P&O Ferries sailed right through it.
'We would close that gap and put it in our package of employment rights within the first 100 days of our government.'
Other pledges made by Mr Starmer included an end to fire and rehire, ban zero hours contracts, extend parental leave, improve protections for pregnant women, mandatory reporting on ethnicity pay gaps and sick pay for all.
---
Tags