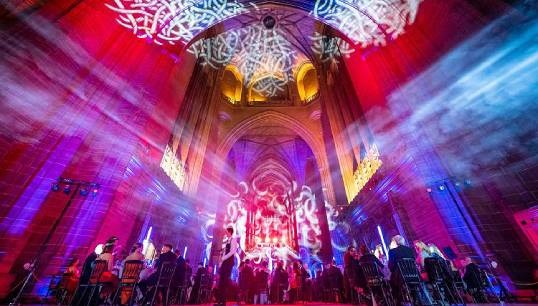 Nautilus International has been nominated for a Mersey Maritime Industry award for maritime professional services.
The 2023 Mersey industry awards celebrate the outstanding accomplishments of companies and individuals across the Liverpool City Region and greater North West, with the winners chosen by the maritime industry itself.
Mersey Maritime, the regional cluster organization, has announced the launch of their industry voting platform, and Nautilus International is among the nominees, being shortlisted for the Maritime Professional Services Award.
This award is for an organisation that provides professional services directly into the maritime and related sectors and can demonstrate a positive and measurable impact on the sector.
In recent years, seafarers have faced unprecedented challenges, and Nautilus International has been at the forefront of addressing these issues, including recovering millions of pounds in unpaid wages for members. Many superyacht workers operate on short, fixed-term seasonal contracts, often aboard privately owned vessels not subject to the minimum labour standards outlined in the Maritime Labour Convention.
By far the largest complaint the union receives is that of unpaid wages. In 2020, the union recovered £720,000 in unpaid wage claims for superyacht crew. In 2021 this figure reached £943,000. However, in 2022, the union recovered a record-breaking figure of £2.75 million in unpaid wages for its members.
The Union is delighted to be nominated for the award, and proud to have assisted union members receive the pay they earned but would otherwise have been denied to them.
In 2022, Nautilus also won Regional Deal of the Year at the Mersey Maritime Industry Awards.
To support Nautilus International, cast your vote here.
---
Tags