Nautilus news
Nautilus wins Regional Deal of the Year for multi-million investment in Mariners' Park
11 November 2022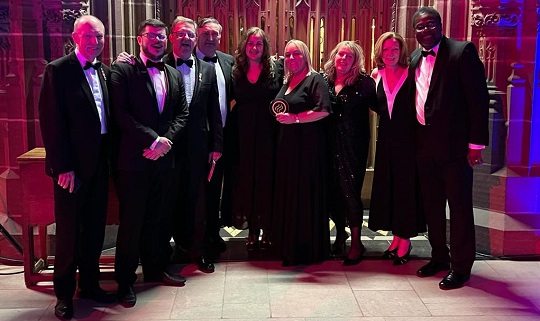 Nautilus International has won Regional Deal of the Year at the Mersey Maritime Industry Awards 2022.
The award recognises Nautilus as best in class for investing in jobs and services in the greater Merseyside area. Nautilus has committed to grow its Union, Case Workers, and Charitable services in the North West from its base in Wallasey. In partnership with local government, industry, charities and the public, it is investing in the maritime community from trainees to retirees and beyond.
The Union moved its headquarters to the site in Wallasey in February and has received planning permission for a new multi-million-pound redevelopment of Nautilus House in Mariners' Park.
It is expanding its caseworker service, based in Mariners' Park. In 2021 the Nautilus Caseworker Service has continued to ensure seafarers are getting the benefits and grants they are entitled to - helping generate a record £1.32m for 535 mariners in 2021.
This is a 32% increase in benefit clawbacks on 2020 when the free and confidential caseworker service helped secure a then record of over £1m and assisted 400 retired seafarers during the Covid-19 pandemic.
Helping with asbestos health-related claims is a specialist service provided by caseworkers.
Nautilus has also invested in the redevelopment of Gibson House, which will help to regenerate the five-acre site on the banks of the Mersey. There will be apartments for private sale, plus an additional 26 apartments with front and side waterfront views which are earmarked for Nautilus Welfare Fund residents. The one- and two-bedroom apartments will all have a balcony. There will be a buggy store and residents lounge on site. Landscaped ground and parking will be provided.
This strategy for growth was deemed by the judges to be the most significant deal in the maritime industry within the Liverpool City Region and greater North West within the last year.
---
Tags