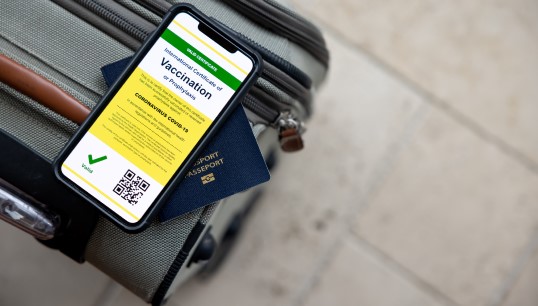 Nautilus International is advising UK-based members on how to prove their Covid vaccination status after receiving a number of enquiries from those working aboard superyachts.
The members are concerned that the NHS app cannot currently generate QR codes or provide a certificate of vaccination for those who have received a Covid-19 jab outside the UK.
Most countries currently do not require proof of vaccination to enter, although many do ask for a negative PCR test. Some employers, however, have been known to require that yacht crew are vaccinated.
Any drug or medicine administered to a UK national will appear on a person's medical records and will therefore visible on the NHS app under the GP HEALTH RECORDS tab and under MEDICINE. For medicines administered abroad, seafarers must notify their GP, who will manually update the records; this information will then automatically appear on the app.
'However, the information will not be shown on the GET YOUR NHS COVID PASS tab of the app,' said Nautilus strategic organiser Laura Molineux. 'As such you cannot generate QR codes or receive a certificate from the NHS at present.'
Those requiring proof of vaccination will have to use a different method, says Ms Molineux.
'The information does show on the NHS app under the GP HEALTH RECORDS. You may want to ask your GP for a supporting letter too, so that you will then have some form of record on the NHS app of the vaccination and a supporting letter that states your current vaccination status.
'Please note that if you receive a vaccination abroad you may need to ensure that it is authorised and recognised for use in the UK.'
The NHS is currently working to correct this problem with the app. To check whether the issue has been resolved, please visit this page on the NHS website.
---
Tags