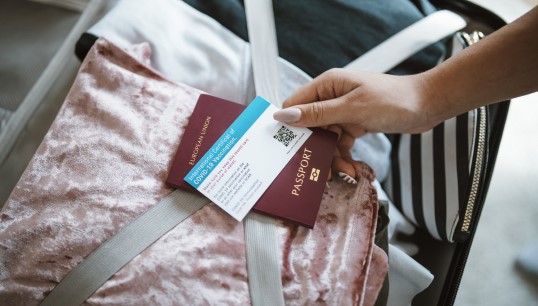 Nautilus is urging yacht crew to carry appropriate employment and other essential travel documents due to pandemic travel restrictions, and has compiled a helpful list of national travel information
Yacht crew travelling for the season should be aware of the latest travel advice, especially as new travel restrictions are imposed due to variants of the Covid-19 virus.
For yacht crew travelling from the UK, the British government provides its own breakdown of travel advice by destination country. This can be found at www.gov.uk/foreign-travel-advice, and shows whether the government has listed the country as red, amber or green on its traffic light system – this will determine restrictions imposed by UK authorities. Crew should be aware that guidance can vary based on whether they are travelling from England, Wales, Scotland or Northern Ireland.
The Union also provides information for all seafarers on the latest Covid travel rules applying to the UK on the Nautilus Covid-19 information hub, which can be found at bit.ly/Covid_hub.
Nautilus is also receiving frequent requests from yacht crew, asking where to find Covid travel advice directly from the governments of other countries. It has compiled a list of national travel information sites for places that are common destinations for yacht crew.
The correct documents
Guidance from the EU Commission recommends that professional seafarers are exempted from travel bans. However, due to reports in recent months that some countries have turned away yacht crew due to travel bans, Nautilus recommends that yacht crew carry documentation to prove employment on board, plus other documents listed on the Union Covid-19 FAQ.
In addition, some countries are asking for documents to prove vaccination or negative Covid tests. Consult the websites listed above for more information.
---
Tags