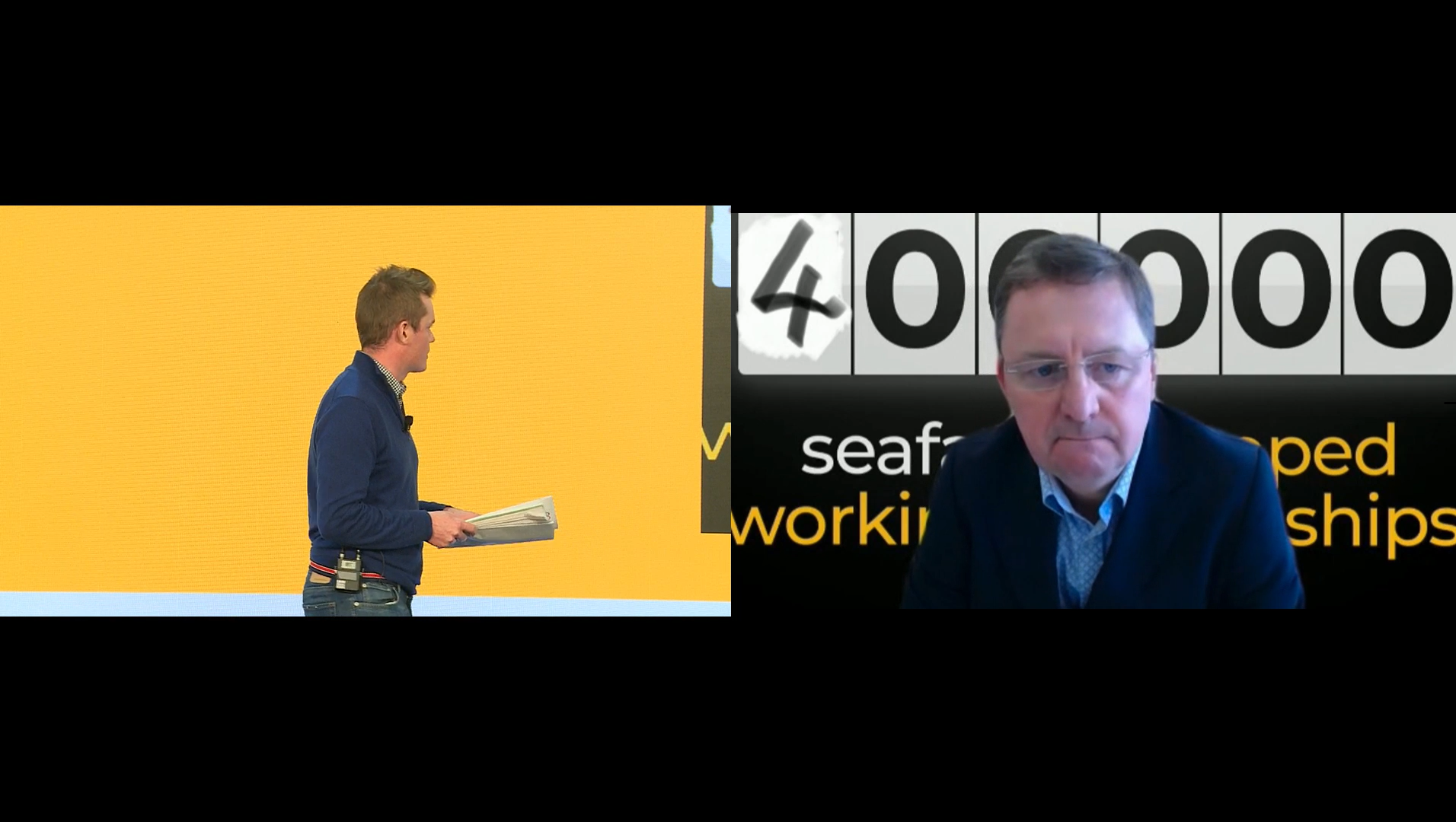 The maritime industry needs to be 'dragged into the 21st century' to tackle mental health issues argued Nautilus general secretary Mark Dickinson during Mersey Maritime's second annual 'maritime exchange' conference.
The comments were made during a discussion on mental health and wellbeing at the 'hybrid' event, hosted from a studio with panellists joining online.
Speakers were in agreement about the devastating impact that has been caused by the coronavirus pandemic and crew change crisis, with Mr Dickinson raising the 'depression, loneliness and stress' that has been caused to more 400,000 seafarers trapped at sea, a situation that he described as a 'humanitarian crisis'.
'Some seafarers have been away for 14, 15, 16 months and could be looking at their second Christmas onboard,' he said, 'and if that isn't bad enough, it's also the uncertainty of not knowing when the situation will be resolved'.
As well as focussing on the immediate challenges caused by the crisis, Mr Dickinson was also keen to focus on underlying issues in the industry which lead to insecurity among seafarers, as well as calling for an end to the stigma around mental health.
Speaking after Mr Dickinson, Ben Ludzker chief executive of Kays Medical was in full agreement about the devastating impact of Covid-19 on mental health, saying 'we can't underestimate the effect that this pandemic is having on all of us'.
However, he also expressed a hope that the additional focus brought by the pandemic could also lead to future improvements in the way that mental health is dealt with: 'As much as we are an in a terrible position with the pandemic, the additional spotlight that has been drawn to mental health is welcome and long may it continue. Long after the virus has gone away, we need to continue what we have learned in the last few months.'
Cecilia Harvey, EDI lead at Royal HaskoningDHV and Cdr Simon Howell, principal warfare officer for the Royal Navy, were the other participants in the session, which was hosted by Maritime UK Director Ben Murray.
Nautilus was one of the key sponsors of the maritime exchange event. It was introduced by maritime minister Robert Courts MP and featured live panellists, Q&A sessions, short videos and talking head films from across the industry.
---
Tags