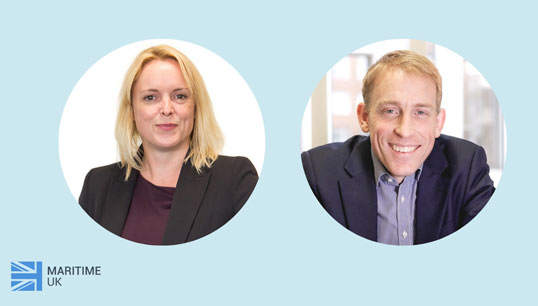 Maritime UK, the umbrella organisation that promotes the country's maritime sector, has appointed Sarah Kenny as its new chair and Robin Mortimer as vice chair.
Ms Kenny is CEO of BMT Group and Mr Mortimer is the CEO of the Port of London Authority.
The body's current priorities are to guide the sector through Brexit and the Covid-19 pandemic, while also addressing areas such as decarbonisation, people, regional growth, competitiveness and innovation.
'I am honoured to be taking the Chair of Maritime UK and to be given the opportunity to serve the UK's maritime industries at such a crucial time,' Ms Kenny said.
'We are forging a renewed role for our sector globally – as a high-quality, innovative, and thought-leading maritime centre,' Ms Kenny said. 'We are already working closely with government to enhance the attractiveness and global proposition of the UK and look forward to that work accelerating following agreement of the UK's new relationship with the EU.'
---
Tags