Nautilus partnerships
Marine cadets receive tips on navigating a yachting career from Nautilus strategic partner
14 March 2019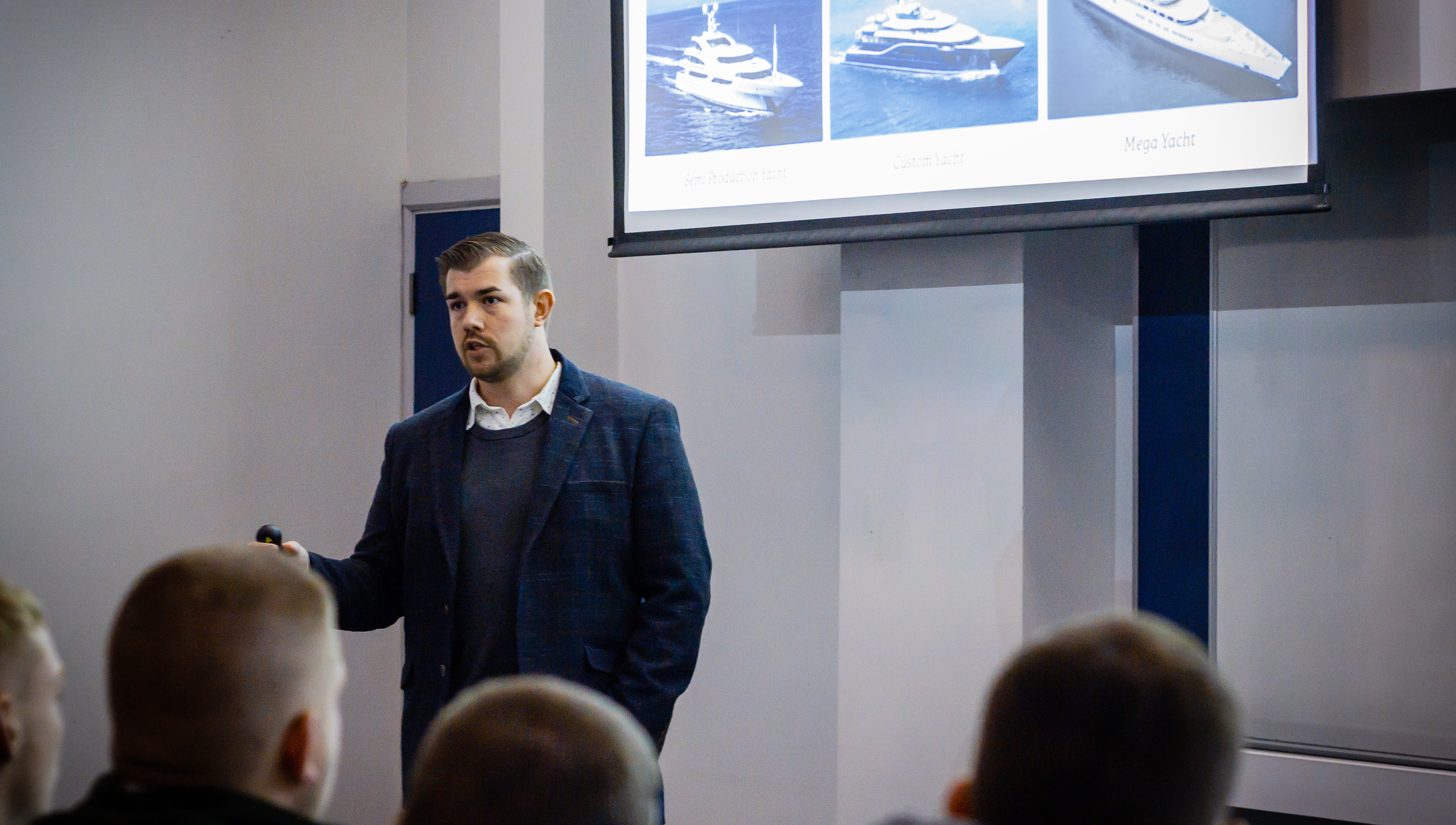 Merchant Navy deck and engineering students at South Shields Marine School have been given some valuable insights into working onboard a superyacht from one of Nautilus International's strategic yacht partners, West Nautical.
West Nautical's managing director Geoff Moore, a former master who once studied at the college, gave the lecture at South Shields Marine School on Tuesday 12 March.
Students enrolled on courses such as the Merchant Navy deck and engineer officer trainee scheme were talked through employment options in the superyacht industry and heard about life working onboard a luxury vessel.
Mr Moore told students about their future options and shared stories from his career. Starting as a deck cadet, Mr Moore completed a degree in marine operations and went on to work in both commercial shipping and yachting as a master unlimited, before taking up shore jobs such as a designated person ashore and company security officer before becoming managing director of West Nautical.
The cohort who attended the lecture were introduced to the different roles they could apply for after graduation, and Mr Moore highlighted the differences between working onboard a superyacht and working in commercial shipping, including the differences in rotations, workload and salary. Using anecdotes from his own experiences, he shared insider knowledge on what the students could expect from the industry, and how best to get their CVs noticed when applying for their first jobs at sea.
'As a former student at the college for all of my maritime qualifications, I was delighted to return for this careers talk,' Mr Moore said. 'The superyacht industry is very different to the commercial shipping sector, and I wish I had had my eyes opened to the differences before joining my first yacht. I hope that if any of the attendees do work on yachts in the future, that they gained some information that will enhance their transition into what is a great sector and where British officers are in high demand.'
Paul English, a lecturer at South Shields Marine School, said: 'Geoff's talk was very well received by a mixture of candidates from both deck and engine, and at all levels from phase one cadets to chief mate and second engineer.
'We saw an excellent turnout for the event, with a great deal of interest in the sector, including some who wanted to return to the industry once qualified.'
---
Tags