Champagne corks have been popping at South Shields Marine School, the NE England nautical college that has given so many British cadets their start in seafaring...
January 2019 marked the 150th anniversary of the opening of the world's first purpose-built seafarer training centre.
The South Shields Marine School, in the town's central Ocean Road, was ahead of its time when it officially welcomed its first students on 12 January 1869.
It was built with a £20,700 bequest from Dr Thomas Masterman Winterbottom – a classic Victorian philanthropist who used much of his fortune to help seafarers, including donations to help provide homes and pensions for retired master mariners, support for the widows of those killed at sea, and even assistance to an early local maritime union.
Dr Winterbottom – who had been born in the town, trained in Scotland and worked in Africa before returning home to take over his father's practice – first conceived the idea of establishing a training school for seafarers in 1836, when he was already wealthy and retired.
The school was founded in 1837 through a deed executed by Dr Winterbottom and was enrolled in the High Court of Chancery later that year. However, it took a further 29 years before it opened its doors to students.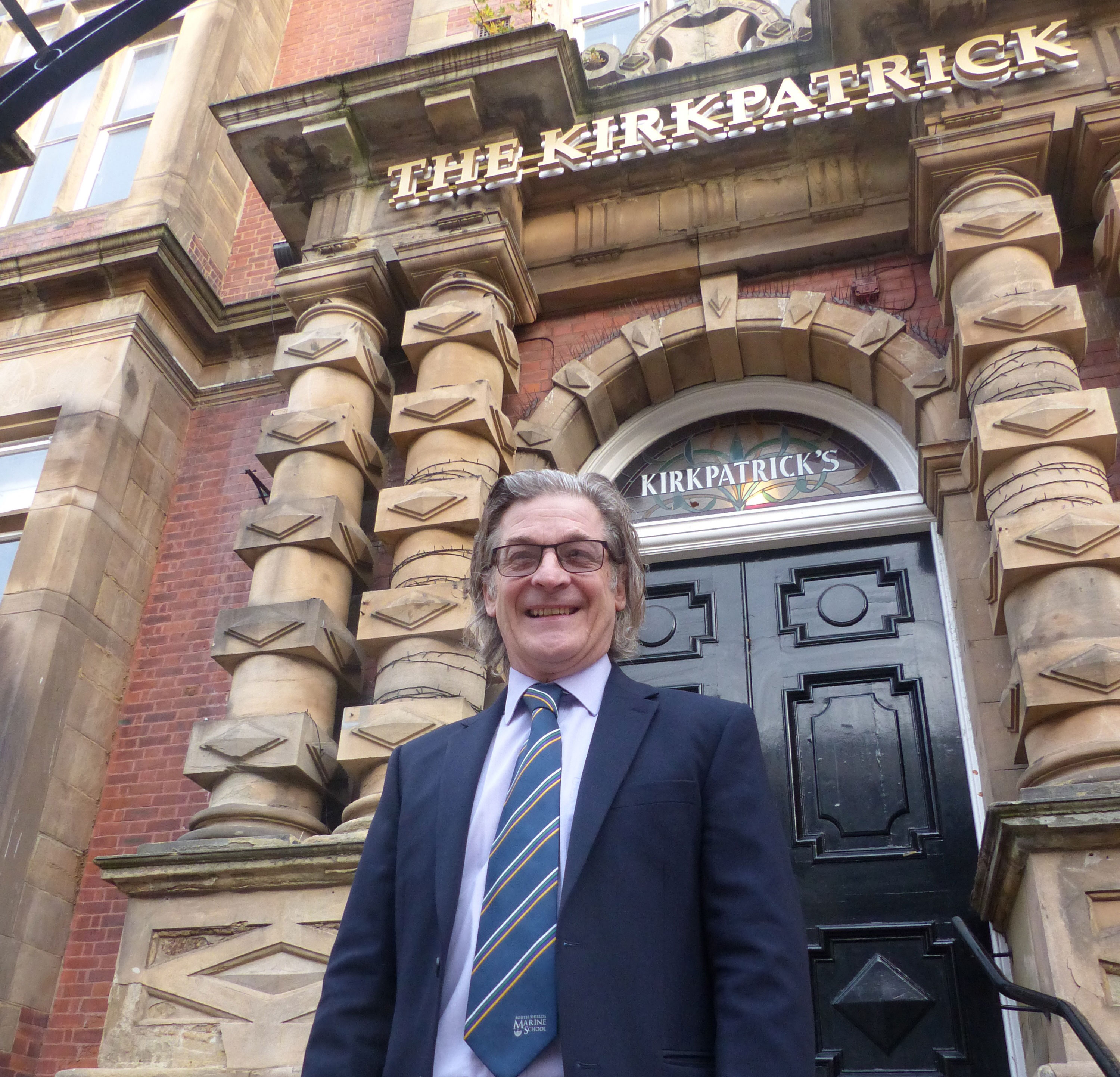 To ensure the school became a reality, Dr Winterbottom bequeathed the bulk of his estate to establish and finance such a school following his death.
His idea caught the mood of the times, coming just before the 1854 Merchant Shipping Act introduced requirements for ships to carry certificated officers, creating a boon for specific training programmes.
Dr Winterbottom died on 8 July 1859, and on 6 September in the following year The Marine School's trustees first met, deciding that the best option would be to rent suitable premises.
The Marine School officially opened on 26 March 1861, its students learning in rented rooms in The Mechanics' Institute.
The record shows that not everyone in South Shields was united in Dr Winterbottom's vision for a purpose-built marine school, but his was a fantastically far-sighted vision that has stood the test of time
On 28 April 1865, plans began being drawn for the construction of a purpose-built marine school, and the foundation stone was laid on 22 April 1867, by Robert Ingham, the town's MP.
So great was interest in its opening two years later that national newspapers, including The Times, The Pall Mall Gazette, The Shipping and Mercantile Gazette and The Illustrated London News sent reporters to the event.
The object of the school was 'the training of masters and officers of the Merchant Service in all things necessary to qualify them for the highest duties of their profession'. Students had to be bonafide seamen, already possessing some elementary knowledge, and with the rudiments of an ordinary education.
In 1886 the school expanded, with the opening of a new department to train boys aged 13 or over wishing to become navigators or sea-going engineers. They paid a fee of £2 per term, although there were a few free places for those who did conspicuously well in their entrance examination or later.
From 1880 to 1890 the school produced 365 master mariners, 392 first mates, 385 second mates, seven extra masters, seven compass deviation officers and three coastguard officers.
The years that followed brought many ups and downs, with great learning success and reputational renown meeting with financial hardships and even personality clashes.
The original top post – that of headteacher – belonged to the Reverend Doctor Robert Eli Hooppell, a Cambridge graduate with no seagoing experience.
He was caught up in constant struggles for more funding, much like that of the post-world war years.
In fact, the economic downturn that followed the First World War saw The Marine School run at a loss, leading to financial support from the Local Education Authority (LEA) – and even a takeover bid by the Ministry of Education.
By the close of the Second World War the school could no longer continue as a self-funding body, and agreement was reached that it would be absorbed into a new technical college.
When that happened, an audit revealed that the funds of the Marine School Trust – established in 1837 – amounted to £24,430 12s 2d, almost exactly the original amount bequeathed by Dr Winterbottom.
Learning remained on site until demand for training outstripped its resources, and the Marine School became part of the new South Shields Marine and Technical College.
Today known as South Tyneside College, this institution opened its doors to students on 6 February 1956, incorporating the marine school, which remains a globally pre-eminent maritime training centre.
The original building still stands – and for many years has been the Kirkpatrick pub, with its Victorian splendour remaining intact, externally at least.
John Roach, the current principal of South Shields Marine School, said the building 'remains a wonderful symbol of a bygone era that was characterised by the pursuit of new learning and the exploration of ideas.
'The record shows that not everyone in South Shields was united in Dr Winterbottom's vision for a purpose-built marine school, but his was a fantastically far-sighted vision that has stood the test of time,' he added.
'The fact the modern-day marine school continues to thrive at the forefront of training shows how right he was to see a future for such a facility in this seagoing town.
'The building is itself a fine example of mid-Victorian architecture, and you can easily imagine it in operation in those early days,' he said. 'South Shields and the northeast of England is blessed with the training centre we have today, and we can be thankful to Dr Winterbottom for that.'
South Shields Marine School is meeting 21st century needs with the launch of a new programme to train the next generation of UK port operations professionals.
Associated British Ports (ABP) are attending the school for two academic terms of their three-year Port Operations Officer training, which they are taking with ABP in the English ports of Southampton, Ipswich and Immingham.
The level 4 apprenticeship gives instruction in shipping and port operations, including lock and dock, mooring boat, health and safety, and navigational
safety to people working for a port operator.
It also teaches the roles and responsibilities of berthing master, dock masters and deputies, and harbour masters and their assistants. 'This is an important new qualification for this marine school to be undertaking and adds to the broad spectrum of maritime training we have available,' said Mr Milner.
---
Tags