Education and training
Nautilus prize awarded for 'most socially-minded cadet' on professional yacht cadetship course
14 March 2019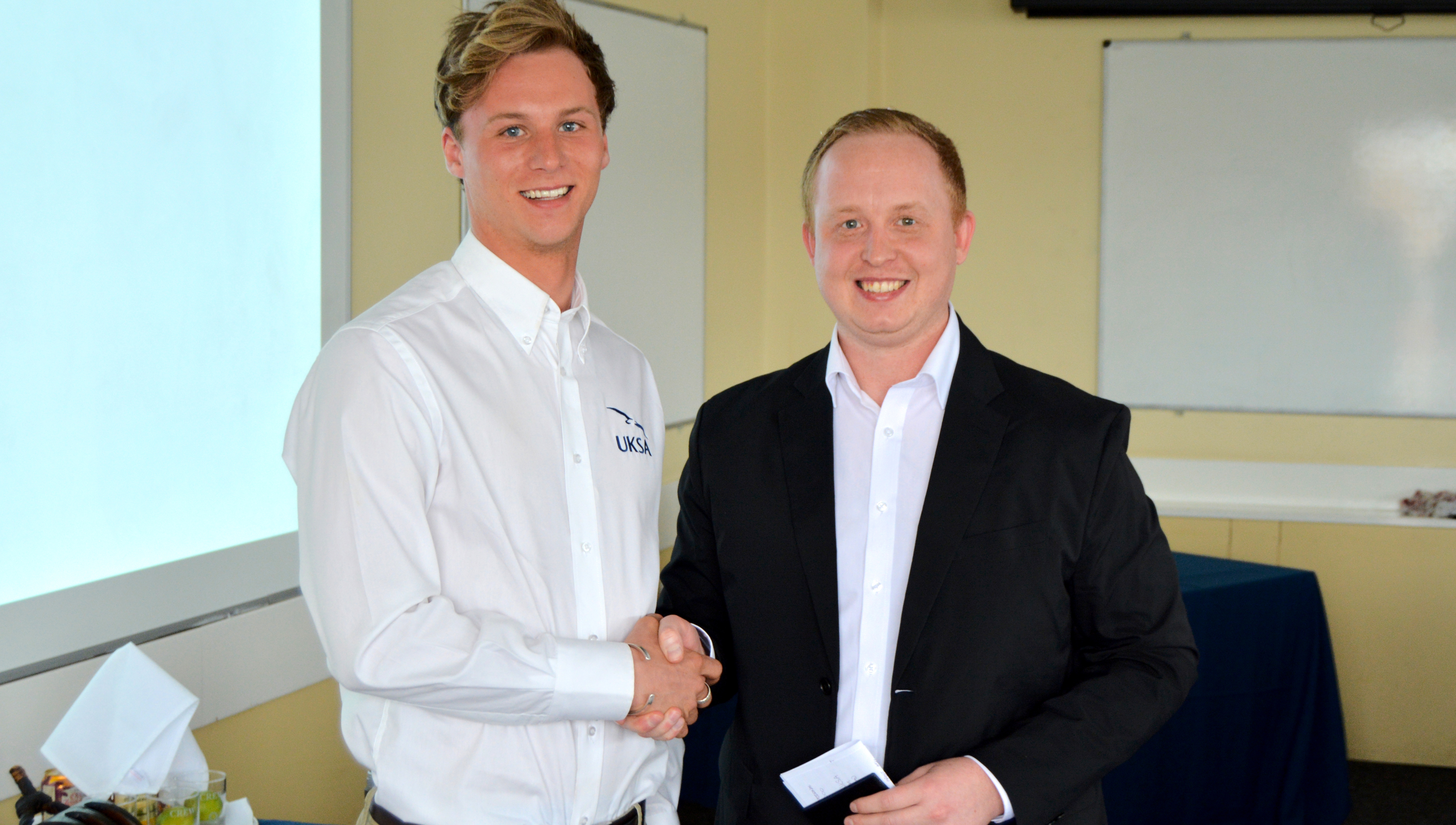 A professional yacht cadet who was praised for the way he supports his fellow students has won a Nautilus award for his 'socially-minded' actions.
Jean Paul Baudains, who is training at the UKSA facility in the Isle of Wight, was presented with the award by Nautilus international organiser Danny McGowan during a prize-giving ceremony for phase one students.
Mr McGowan said the award - which is presented annually - was established in 2015 when Nautilus and UKSA forged a strategic yacht partnership in recognition of their common, essential values: professionalism, welfare and safety.
He said Jean was the cadet who stood out in the way he 'looks out for the whole group, as well as himself and 'has time for everyone on the course, off the course and outside of UKSA. With seemingly endless positivity and a knack for making everyone feel good'.
Mr McGowan also praised the UKSA's pastoral care and support for cadets and other students throughout their careers.
'It is like nothing we have seen in all of the other work that we do, and that is why we were happy to form this partnership: to complement the UKSA's work with the Union's support and assistance in the times when things might go wrong,' he added. 'Looking out for seafarers is what Nautilus exists for, and knowing that each of the cadets graduating today will do so with the safety net of Nautilus in their back pockets is something that should please us all.'
---
Tags