Industrial
Marc Williams elected as new Nautilus liaison officer at the Royal Fleet Auxiliary
10 February 2021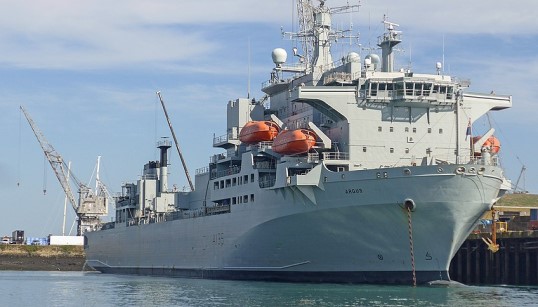 Marc Williams has been elected as the new seconded Nautilus liaison officer representing members at the Royal Fleet Auxiliary (RFA).
Mr Williams takes the place of David Gatenby, who is due to retire from the RFA in April. His term in office begins on 1 April 2021 and will continue until 31 March 2024.
Nautilus International has had a partnership agreement with the RFA for almost 20 years. Until 2013 this included a full-time liaison officer working within PERSOPS at HMS Excellent in Portsmouth. In 2013 this was changed to a 50% funded position, with the remaining 50% of time spent undertaking duties as directed by the head of PERSOPS.
Liaison officers are lay representatives in the UK branch who play a vital role in the Union's negotiations with employers and provide support for colleagues at companies that have a collective bargaining agreement (CBA) with Nautilus.
Working under the direction of the full-time industrial organisers they ensure fairness at work for members and their colleagues by representing members at pay and other negotiations, disciplinary hearings and grievance hearings.
Find out more about lay reps by logging in to My Nautilus and downloading the lay reps handbook.
---
Tags