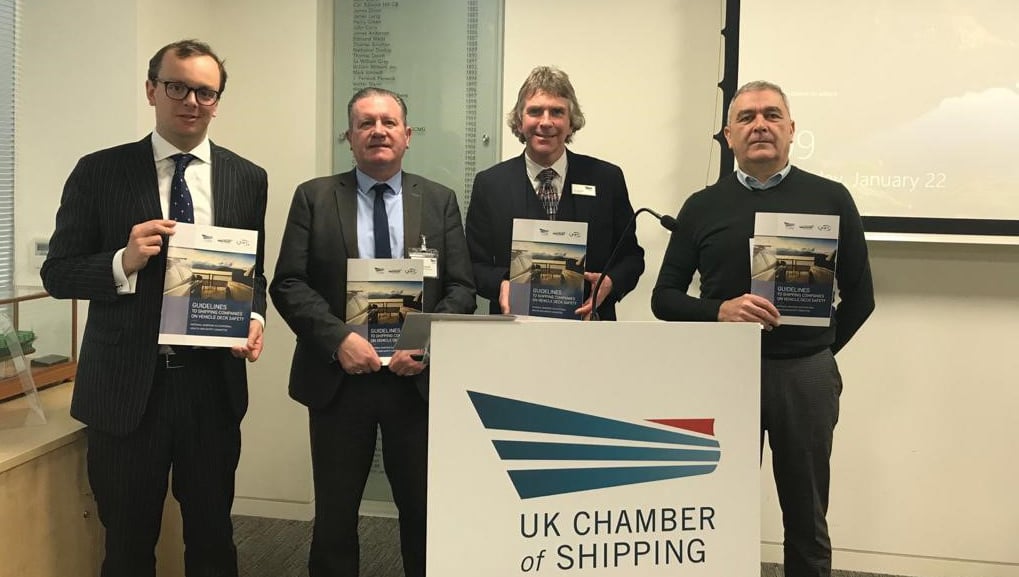 Critical new guidelines on ro-ro vessel deck safety – which Nautilus helped to draw up – were announced at a workshop held at the UK Chamber of Shipping in London this week.
The Guidelines to Shipping Companies on Vehicle Deck Safety, drawn up by social partners including Nautilus, the UK Chamber of Shipping and the RMT union were launched at a ro-ro safety workshop hosted by the Chamber.
The 'unacceptably high number of workers' who had been injured or killed in accidents on vehicle decks, had led to the development of the guidelines over the last two years.
Nautilus national ferry organiser Micky Smyth told the workshop 'I worked at sea for over 30 years, and 18 of those were undertaking deck operations on ro-ro vessels and I can tell you, as the guide says, it is one of the most hazardous areas of the vessel.'
Mr Smyth said Nautilus endorsed the guidelines and urged the ship operators to 'read the guidelines and work together to prevent any more accidents or fatalities in ro-ro passenger and freight vessels.'
The guidelines are aimed at shipping companies and draw their attention to the specific hazards present on vehicle decks such as moving vehicles,'blindspots', noxious fumes, and inadequate floor markings. It recommends ship operators with vehicle decks review their safety policies.
In particular companies should ensure that crew get appropriate training in safe work procedures on vehicle decks, and issues several recommendations for company safety management systems including pre-loading briefings, check lists, the need to monitor crew fatigue, as well as improved consultations with tug and MAFI Transport System tractor drivers in seaports. Where possible it recommends removing humans completely from the hazardous area.
The guidance suggests companies need to develop overall stronger 'safety cultures', and ensure that high level guidance from the International Chamber of Shipping is accessible to all crew.
---
Tags