United Kingdom
Leading maritime professionals recognised in UK New Year's Honours list
31 December 2020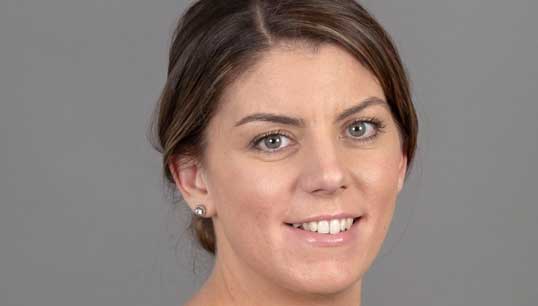 Numerous maritime professionals were among the 1,239 recognised by HM The Queen in the 2021 New Year's Honours list, in tribute to their outstanding contributions to the maritime community, scientific research and diversity in the industry.
John Murray, who served as chief executive of the Society of Maritime Industries (SMI) received an OBE for his services to the UK maritime sector. Mr Murray, who retired from the role in June, played a key role in lobbying for improvements in the maritime business environment.
Ashley Nicholson, president of the UK Harbour Masters Association, and senior harbour master at Forthports received an MBE for services to women in the maritime sector. In 2013, Ms Nicholson was one of the initial group of harbour masters in the United Kingdom to achieve the Harbour Master Certificate endorsed by the Maritime & Coastguard Agency (MCA). She is also part of the certificate management group who continue to support this sector's lead qualification.
Former UK Ship Register director Douglas Barrow was awarded an MBE for services to the maritime sector and to the City of London. Mr Barrow, now owner of maritime consulting group Project 675, was the chief executive of Maritime London for eleven years after a 30-year career in the marine fuels industry. He is also a member of the Court of Common Council of the City of London Corporation where he represents the ward of Aldgate. He chaired the City of London Police Authority Board.
Commodore Michael Bullock received an OBE for services to the safety and welfare of seafarers in respect of his ongoing work as chief executive of the Northern Lighthouse Board (NLB). Prior to taking up his role at NLB, Commodore Bullock served with the Royal Navy for 34 years, serving on a total of six ships and submarines, including the submarine HMS Revenge based in Faslane, the destroyer HMS Liverpool based in Rosyth and the aircraft carrier HMS Illustrious.
Mersey Maritime chief executive Chris Shirling-Rooke was honoured with an MBE for his ongoing services to the sector. Mr Shirling-Rooke developed Mersey Maritime, which is now a leading voice on the board of industry body Maritime UK, ensuring the maritime industry in NW England is heard at a national and international level.
Honours in recognition of other maritime work went to:
• Alan Watson, chair and captain of The Medusa Trust, for services to maritime history and to charity
• Peter Barham, for services to the maritime sector
• Philip McKenzie, chair of the Port William Inshore Rescue Service, for services to maritime safety in Scotland
• Fiona Turnbull, for services to maritime heritage
• Edward Nuzum, for services to the RNLI and to maritime safety in Cornwall
• Sandra St Louis-Kandapah, for services to diversity, inclusion and charity
• Dr Ann Marie Fitchett, for services to Defence
• Christopher Thomas, for services to voluntary search and rescue
---
Tags