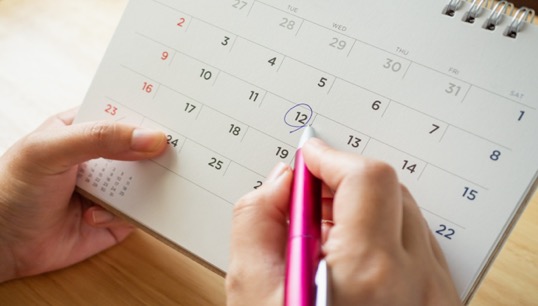 Under the Maritime Labour Convention, 2006 (MLC) seafarers are entitled to a minimum of 2.5 days per month paid annual leave and, furthermore, the Convention's guidance is that public or customary holidays should not be count towards that allowance. This leads to flag states legislation for leave entitlement above that minimum.
Nautilus International's director of legal services, Charles Boyle, explains why it is so important to know about your leave entitlement: 'Yacht crew should take special care to check that they are receiving their full annual entitlement, as set out in the flag state's website on MLC entitlements, and their Seafarers' Employment Agreement,' he says.
'Unpaid leave is often a large part of members' wage claims dealt with by the Union. You should contact the Union should you need advice on your rights, and ensure that you are provided with written records of your annual leave account.'
How much leave do I get?
Under the MLC, annual leave should be calculated on the basis of a minimum of 2.5 days per month (30 days annually). In addition to this the flag allowance for public or customary holidays in states where superyachts are commonly registered is:
Bermuda – 18 days
Cayman Islands – 8 days
Marshall Islands – 5 days
UK – 8 days
Malta – 14 days
British Virgin Islands – 13 days
Isle of Man – 10 days
Gibraltar – 10 days
Jamaica – 10 days
So, for example, a seafarer aboard a superyacht flagged in Jamaica is entitled to a total of 40 days of paid annual leave.
In accordance with the MLC, the following should not count towards the MLC-mandated 30 days of annual leave with pay:
As stated, public and customary holidays recognised as such in the flag state, whether or not they fall during the booked annual leave with pay
Periods of incapacity for work resulting from illness or injury or from maternity, under conditions as determined by the competent authority or through the appropriate machinery in each country
Temporary shore leave granted to a seafarer while under an employment agreement
Compensatory leave of any kind, under conditions as determined by the competent authority or through the appropriate machinery in each country
The number of annual leave days may vary each year – for example, if an extra day is granted in the flag state because of some special event. The UK will have an extra bank holiday in June 2022 so in principle, seafarers sailing under the UK flag would have that extra day.
Where can I take it?
According to MLC guidelines, in agreement with the seafarers concerned or their representatives, seafarers should in principle have the right to take annual leave in the place with which they have a 'substantial connection'. This would normally be the place to which they are entitled to be repatriated. Seafarers should not be required without their consent to take annual leave due to them in another place except under the provisions of a seafarers' employment agreement or of national laws or regulations.
If required to take annual leave from a different place, they should be entitled to free transportation to the place where they were engaged or recruited, whichever is nearer their home; subsistence and other costs directly involved should be for the account of the shipowner and the travel time involved should not be deducted from annual leave. They should also be paid for this period of transportation.
Common issues
A seafarer taking annual leave should only be recalled only in cases of extreme emergency and with the seafarer's consent
Sometimes a Seafarers' Employment Agreement (SEA) will state that annual leave will not accrue during the three-month probation period. This is not permitted under the MLC
Employers may try to deduct annual leave from days where the seafarer has been granted shore leave. Under the MLC, seafarers are to be given shore leave to benefit their health and wellbeing, consistent with the operational requirements of their positions. This is not the same as annual leave
Employers have been known to repatriate seafarers if they are ill/ injured and then to claim these days are annual leave. Periods of incapacity for work resulting from illness or injury are not to be counted as annual leave, according to the MLC
---
Tags