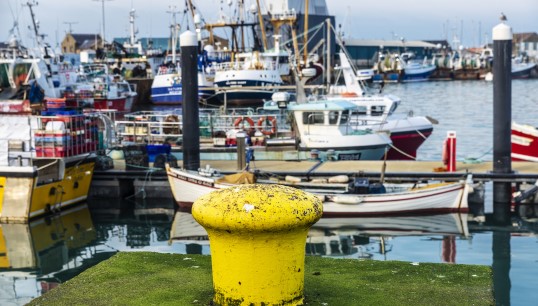 The International Transport Workers' Federation (ITF) is insisting that Irish authorities explain the 'catastrophic' mishandling of civil and criminal proceedings in a high-profile migrant exploitation case involving four Ghanaian fishers.
ITF fisheries campaign lead for Ireland Michael O'Brien said the country's parliament needed to establish exactly what went wrong when the Workplace Relations Commission (WRC) missed by four months a statutory deadline for completing its investigation into the non-payment of wages owed to the four undocumented workers.
Mismanagement of the fishers' case was then compounded when a parallel criminal case taken by the WRC against the vessel owner last month was dismissed by a judge, after the WRC failed to produce the four Ghanaians as witnesses. The WRC had not informed the fishers or the ITF of the opportunity.
'Not being there directly contributed to the judge's dismissal of the case. That means that WRC incompetence led to exploited fishers missing out on justice, and frankly that is unforgivable and a poor reflection on this state's ability to uphold migrant workers' rights,' Mr O'Brien said.
'The mishandling of this case by the WRC and the evasiveness by which the Department [of Enterprise, Trade and Employment] has answered questions since leaves the ITF with no option but to formally request the minister and his officials get hauled in front of the Oireachtas Committee to explain all,' Mr O'Brien said.
A Garda investigation into the potential human trafficking dimension of the case is still ongoing.
---
Tags