United Kingdom
Nautilus condemns the UK government's U-turn on visa waivers for the windfarm sector
19 July 2021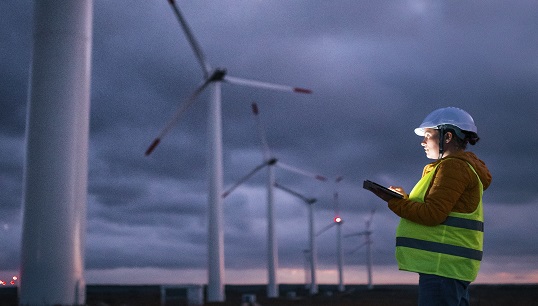 Nautilus International has condemned the UK government's U-turn on visa waivers for the windfarm sector, granting a further extension to allow the sector to continue using foreign crews.
As part of the new UK immigration system announced by the government in January 2021, the Home Office had said that the rules would apply to all UK maritime sectors and wind farm operators were advised to start preparing their existing migrant workforce for tougher visa rules.
However, Home Secretary Priti Patel has now agreed to grant a further concession to allow foreign national workers leave to enter the UK to join vessels engaged in the UK wind farm construction and maintenance.
This government has consistently agreed to extend the visa waiver concession following its introduction in 2017 due to an apparent lack of UK seafarers to fill vacancies.
Nautilus has pressed the Home Office on a number of occasions to provide evidence of the lack of available skilled seafarers, but none has been provided.
'It is frankly unbelievable that in a year when hundreds of UK seafarers have been made redundant due to coronavirus cutbacks, the wind farm sector has been unable to recruit in the UK,' said Nautilus general secretary Mark Dickinson. 'It seems much more likely that the sector is not prepared to offer competitive salaries and conditions.'
'Granting the waiver once again makes a mockery of the UK's build back better philosophy which as far as we understood it meant invigorating domestic employment opportunities following the UK's withdrawal from the European Union.'
'There needs to be a concerted effort to increase local employment and training opportunities for British seafarers, not further waivers which drive employment overseas.' he added.
---
Tags