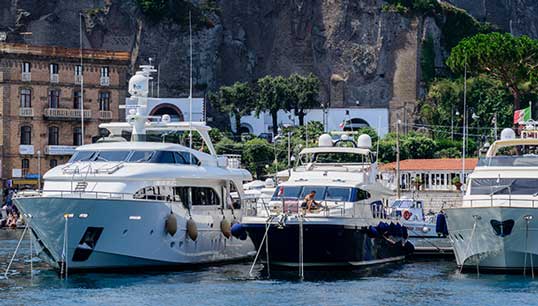 The first green shoots of recovery have appeared in the European yachting industry, with the announcement that Italy's yachts are being allowed to sail again.
As part of the country's easing of its Covid-19 pandemic restrictions, the Italian prime minister announced on 17 May 2020 that yachts would be allowed to operate 'within the region of residence' (i.e. where the yacht is moored) from 18 May to 2 June.
All being well, restrictions will be further lifted on 3 June to allow yachts to travel around the Italian coast, and at this point the Italian government is also planning to open the country's borders again to EU citizens, with no quarantine required.
Crew members joining charter vessels must have had a negative Covid-19 test in order to board, and social distancing and hygiene measures will remain in force, summarised as:
avoiding close contact
proper sanitisation of spaces
interpersonal distance of at least one metre
nose and mouth protection for passengers
Nautilus strategic organiser Rachel Lynch said it was good news that members employed on yachts based in Italy are now likely to be invited back to work.
'Nautilus welcomes a later start to the summer season this year, as long as the guidelines are followed and members are not put at risk,' she said.
More help and our coronavirus resource hub can be found on our Assistance page.
---
Tags