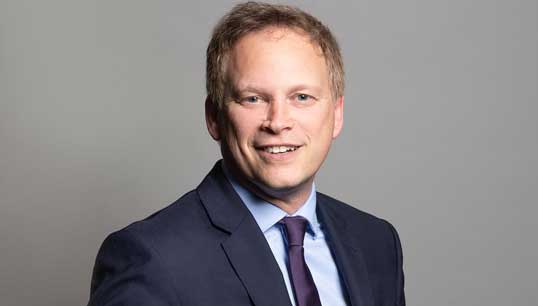 Seafarers will be exempted from planned travel restrictions that originally included a mandatory 14-day quarantine for visitors and residents returning to the UK.
Secretary of State for Transport Grant Shapps confirmed to Nautilus that seafarers would be exempt from quarantine measures announced on May 10 2020 by Prime Minister Boris Johnson.
The measures are being introduced to prevent new infections from imported cases.
Nautilus general secretary Mark Dickinson welcomed the move and said ministers were listening to the Union's concerns. 'It is good to see government supporting its key workers and sticking to its commitment to keep crew changes moving.
'Seafarers ensure that global trade can continue, putting food on our tables and bringing much-needed medical supplies, at a time when many countries are keeping their borders closed and restricting movement due to containment strategies.
'In the United Kingdom, 95% of all trade into and out of the country moves by sea. Globally that figure is 90%. Without free and safe movement for seafarer's world trade would grind to a halt.'
Industry crew change protocols endorsed by the International Maritime Organization (IMO) were circulated on May 7. The ITF and the Joint Negotiating Group have demanded that they be applied and that governments start facilitating crew changes within the next 30 days.
More help and our coronavirus resource hub can be found on our Assistance page.
Update: 18 January 2021
On 18 January 2021, all travel corridors for people arriving in England were suspended.
If you are not exempt, you will need to self-isolate for 10 days on arrival in the UK.
---
Tags