Equality
Initiatives for increased diversity floated at virtual Ethnicity in Maritime meeting
3 December 2020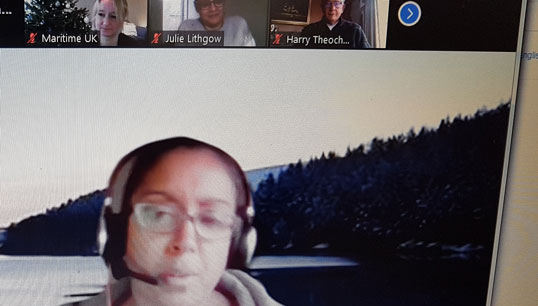 New initiatives to make the UK maritime industry more reflective of the diversity of the UK were heralded at a virtual Ethnicity in Maritime Network meeting.
The Ethnicity in Maritime Network aims to tackles ethnic diversity barriers in the industry. It is one of four Maritime UK Diversity in Maritime networks alongside Women in Maritime, Mental Health in Maritime, and Pride in Maritime.
The December 2020 meeting heard that The Interview Pool, an existing interview support service for maritime diversity, was about to be re-launched to further help organisations achieve priorities for diversity such as a balanced interview panel.
A new pool of industry speakers is also being launched soon to provide a range of diverse speakers from across the industry for virtual conferences, and for live events when they become possible again.
The meeting attracted about 50 participants and was also attended by Nautilus assistant general secretary Olu Tunde and the chair of the Pride in Maritime Danny McGowan.
Against the backdrop of a challenging pandemic year, the meeting heard from Mr McGowan about the Union's Crew Change for Christmas campaign which is raising awareness of the crew change crisis and aims to deliver seafarers home for Christmas.
Various existing school initiatives were also outlined at the meeting, including the Careers at Sea Ambassadors schemes and the Why Shipping Matters Key Stage 2 school packs, as well as the successful 1851 roadshow for girls.
---
Tags