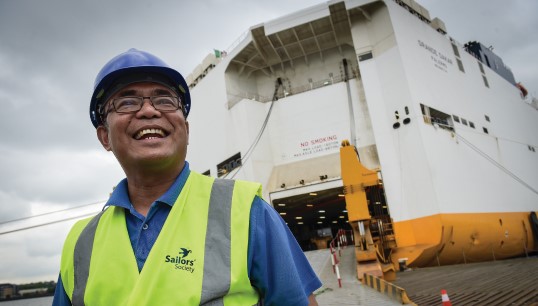 Maritime welfare charity Sailor's Society has appointed Reverend Frans Sahetapy as its Southampton port chaplain.
From 7 December Revd Sahetapy will provide welfare and chaplaincy support to the thousands of seafarers who pass through Southampton each year.
He has twenty years of experience as a chaplain and is moving from his current role as Sailors' Society/Queen Victoria Seamen's Rest (QVSR) port chaplain for Tilbury.
Sailors' Society CEO Sara Baade said: 'Frans is an experienced, much-loved and respected chaplain and we're delighted that he will be coming to lead our chaplaincy support for seafarers in our home city.'
---
Tags