Health and safety
IMO urges member states to take pragmatic approach to seafarer certification
19 March 2020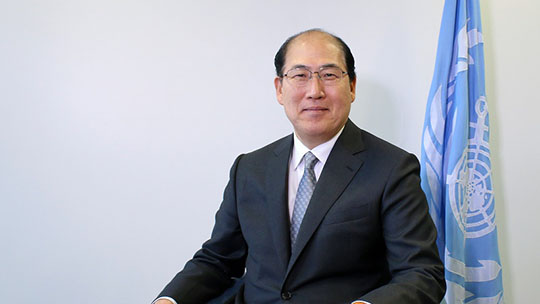 The International Maritime Organization (IMO) has urged all member states to take a pragmatic approach to seafarer certification during the worldwide coronavirus outbreak.
The UN body which regulates global shipping acknowledged in a circular to all members that the actions taken worldwide as a result of the outbreak pose a serious challenge for Administrations to allow the continued training of seafarers, revalidate certificates, including medical certificates, in accordance with the International Convention on Standards of Training, Certification and Watchkeeping for Seafarers.
'Administrations should take a pragmatic and practical approach about the extension of certificates and endorsements and to notify ships, seafarers and relevant Administrations accordingly.'
IMO asked member states to keep it informed of steps taken to combat the virus.
The Belgian Maritime Inspectorate (BMI) from March 18 took the unprecedented step to dispense with minimum safe manning requirements under Maritime Labour Convention (MLC) in response to the coronavirus outbreak. It has also ceased all surveys, inspections and audits of ships flying the Belgian flag and companies operating ships under the Belgian flag, until further notice.
The UK Maritime and Coastguard Agency (MCA) will digitally revalidate UK Certificates of Competency (CoC) when a seafarer is unable to disembark due to Covid-19 restrictions, according to guidelines published on Tuesday March 10.
Nautilus Members who are concerned or are experiencing difficulties related to the coronavirus outbreak are advised to contact their industrial organiser for assistance.
---
Tags