Health and safety
IMO urged to improve pilot transfer safety after fatal ladder accident
18 February 2020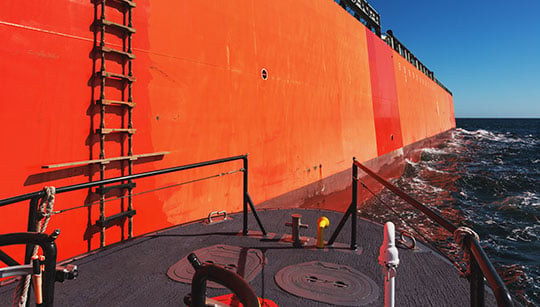 The International Maritime Organization (IMO) has been urged to crack down on a dangerous pilot transfer ladder arrangement, that many have resulted in the death of a pilot in New York on 30 December 2019.
Captain Dennis Sherwood, 64, a veteran of the Sandy Hook Pilot Association with over 35 years' experience, died after he fell while boarding the US flagged containership Maersk Kensington, as it arrived at the Port of New York and New Jersey.
The International Maritime Pilots' Association (IMPA) said that much more needs to be done to significantly improve the enforcement of IMO pilot transfer standards.
In a letter to the IMO on 17 January 2020, Captain Simon Pelletie, president of IMPA, said Capt Sherwood was boarding 'via a combination arrangement of a pilot ladder and an accommodation ladder'.
Commonly used, the arrangement is required when the point of access is more than nine meters from the water.
However, in this instance, the arrangement involved a 'trapdoor in the platform of the accommodation ladder' through which the pilot had to climb.
'This requires a pilot to pull himself or herself up through the trapdoor while twisting to get a secure footing on the platform,' Capt Pelletie said.
'This controversial trapdoor arrangement has long been considered unsafe by pilots. It is clearly not in compliance with current SOLAS requirements.'
Capt Pelletie urged 'all flag states, port states, and ship operator organisations to join with us to do whatever it takes to get rid of this arrangement, immediately'.
---
Tags