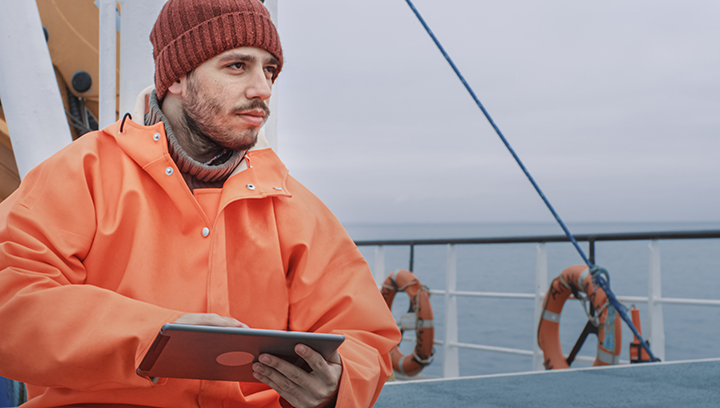 The introduction of new technology designed to save money by restricting crew access to email and the internet, has 'worrying implications', Nautilus International said.
Communications management systems such as Integra, made by the AST Group, help managers cut costs, monitor data usage, apply tougher security and control onboard connectivity.
Fleet managers and owners have complete control of communications via AST's online customer portal, rather than needing to be onboard a vessel. They can set data limits and real-time usage alerts and block individual applications.
Nautilus head of strategy Debbie Cavaldoro flagged the monitoring of seafarers' communications as a concern for the union.
'The ship is the seafarers' home and their privacy should be respected. Our Connectivity at Sea survey of 2017 highlighted instances where seafarers' personal emails were sent to the master before being passed on or access to the internet only being granted in public spaces, denying individuals the ability to contact their families in privacy.'
'When using such technology, ship owners and sat com providers must respect the need for internet access for personal use for those onboard and should agree fair usage policies which recognise the ship as the seafarers' home.'
Ms Cavaldoro says that there are positive uses of systems like Integra. 'One of the issues that came out of our survey was that companies were worried that increasing crew internet usage could interrupt ship-critical updates from getting though.
'Inmarsat said at the time that packages already existed which could ensure connectivity priority was given to ship comms before personal use and I think this is the service on offer here.'
---
Tags