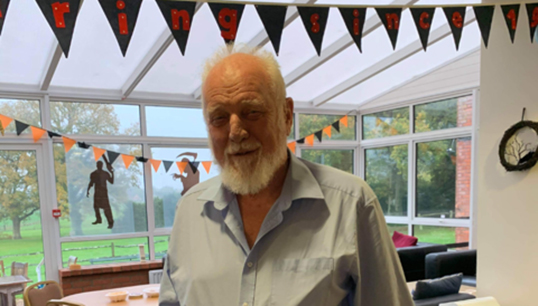 The maritime welfare charity Care Ashore is looking to 2021 as the new opportunity to celebrate its centenary, as Covid-19 has wiped out the possibility of communal events in 2020.
Known largely for its Springbok Estate, which provides accommodation and welfare support to retired seafarers, the charity dates back to 1920, but has its roots in the First World War.
Trustee Chris Rankin explained: 'During WW1 a shipping company owner from Cardiff bought an auxiliary hospital in Surrey, and it was then offered to the newly formed Merchant Seaman's War Memorial Society. It became the Henry Radcliffe Convalescent Home and was opened by the Duke of York in July 1920. It provided nursing care for merchant seamen who had been injured or become ill whilst at sea.'
In 1947, the Society was able to establish a second home at Sachel Court in Surrey with £200,000 raised by the people of South Africa in gratitude to the merchant seamen who had continued to bring in supplies during the war. The site was renamed the Springbok Estate, and until 1993 disabled seafarers were taught horticultural and agricultural skills on site to prepare them for work ashore.
'The Merchant Seamen's War Memorial Society is now known as Care Ashore,' said Mrs Rankin, 'and we are very proud that we continue to offer all serving seafarers, fishermen in need, and their dependants housing with support and holiday respite care. Our beautiful site includes a large fishing lake and a Japanese garden which has the two largest Japanese trees in England.'
The charity's centenary year in 2020 was marked in a low-key way within the residents' bubble of the Springbok Estate, but the full celebrations will have to wait until the new Covid-19 vaccines are fully rolled out and pandemic restrictions are lifted.
Meanwhile, the charity is offering as many of its usual services as possible under the direction of its new CEO Cath Stamper, and more information can be found on the Care Ashore website or by telephoning +44 (0)1403 752555.
---
Tags