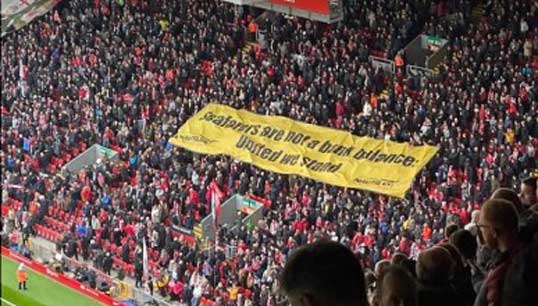 Following the disgraceful decision by P&O Ferries to unlawfully sack 786 seafarers in March 2022, Nautilus International has surveyed 2,000 individuals in the UK to understand their attitudes and opinions towards the company and the maritime professionals involved. Robert Murtagh shares the results
Since the P&O Ferries scandal there has been a huge outpouring of public support for those affected, from a banner in the Kop end of Anfield Stadium that read 'Seafarers are not a bank balance: united we stand', to thousands of solidarity messages across social media.
However, this is the first time a survey has been conducted to quantify the level of public support for the sacked seafarers.
The survey results highlight just how much the P&O Ferries scandal affected people across the UK, regardless of their background, with significant support shown for the maritime professionals affected and a huge impact on the reputation of P&O Ferries.
The survey, which was conducted by Nautilus International in July 2022, found that:
Almost two thirds of respondents (64%) believe that P&O Ferries' CEO and directors should face prosecution for unlawfully dismissing seafarers from their jobs
59% are now less likely to travel with the company than they were prior to March 2022
Almost two thirds of people (63%) now have a worse opinion of P&O Ferries than before March 2022
Three quarters of respondents believe P&O Ferries treated workers unfairly when they were unlawfully dismissed from their jobs in March 2022
Over two-thirds (71%) of respondents believe that 'fire and rehire' on lower wages should be illegal
Nearly 80% believe that companies such as P&O Ferries should not be allowed to hire agency crews to replace unlawfully dismissed seafarers in the UK
85% of those giving an opinion believe that seafarers working in the UK should have the same employment rights as shore-based workers
In response to the actions of P&O Ferries, Nautilus launched its Fair Ferries Strategy, a framework to create good quality employment and a level playing field in the ferries sector, something overwhelmingly supported by the UK public according to the Union's research. 94% of respondents believe that seafarers working in the UK ferry industry – regardless of where they live – should receive the same UK wages and employment conditions as other workers.
Our Fair Ferries Strategy proposes an industry-wide framework linking the right to operate a ferry service with union collective bargaining, ensuring pay and conditions that are reflective of local standards in the countries on the ferry route, not international minimums. This would encourage the employment of local seafarers and end destructive competition that drives a race to the bottom in employment and safety standards.
With almost two thirds of respondents to the survey believing that P&O Ferries' CEO and directors should face prosecution for unlawfully dismissing seafarers from their jobs, there is clearly a strong appetite for acts like those perpetrated by the company to be punished and not repeated.
Nautilus welcomed the UK Insolvency Service pursuing both criminal and civil investigations into P&O Ferries. However, on 19 August, the UK Insolvency Service announced it would not be seeking a criminal prosecution against P&O Ferries. This is a disappointing decision that will be met with frustration and anger, both by the 786 seafarers brutally sacked and the public who clearly support prosecution and severe consequences for such disgraceful actions. We note the civil investigation is ongoing and hope this investigation will result in P&O Ferries being held accountable through the justice system.
A clear message emerges from this survey of the public: the government must take action to ensure that the P&O Ferries scandal of March 2022 is not repeated.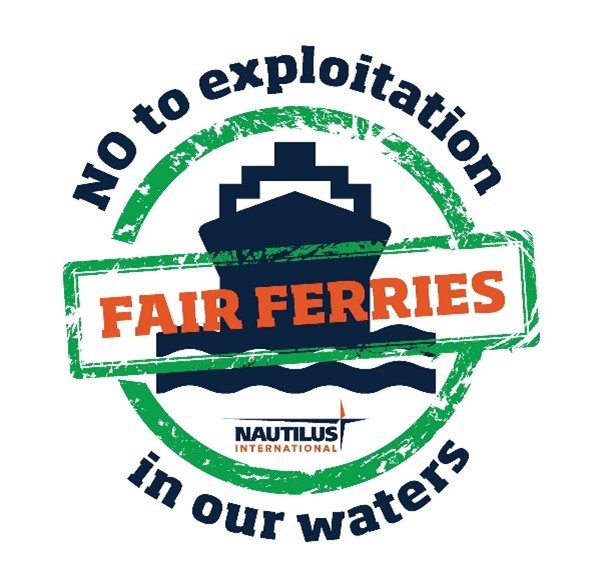 For the sacked
The events of March 2022 should be a warning to every single one of us. If the weak employment laws in this country are not addressed, thousands more jobs are at risk in a race to the bottom, turbo-charged by the cuts in salaries and conditions introduced by P&O Ferries.
The public stand with us, it's time for government to act. Show your support by clicking the link to the petition and signing.
Sign the petition
---
Tags