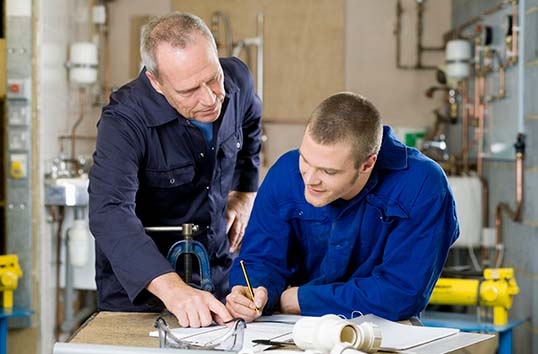 The Covid-19 pandemic has hit some maritime sectors harder than others, and many seafarers have realised over the past two years that they would need to retrain for different maritime work if they were to stay in the industry. Fortunately, a special bursary has been on hand to help fund this training. Thomas Saunders of the Marine Society charity meets one of the beneficiaries
Even the most seasoned seafarers have been caught in the Covid-19 crossfire, and that does not exclude John Scott Agnew, a proud seafarer who has had a long and fruitful career in the Merchant Navy.
John even received the Merchant Navy Medal in 2015 during his time as a bosun on the drillship Stena IceMax, but the pandemic has led to him experiencing frustrating periods of inactivity due to redundancy in 2020.
The Maritime Charities Group's Covid-19 Redundancy and Retraining Fund – administered by Marine Society – gave John the financial platform he needed to rejuvenate his maritime career.
However, this was not the first interaction between John and Marine Society; his affiliation goes all the way back to 1995, when the most efficient way to arrange a degree course offshore was not via the means of digital communication.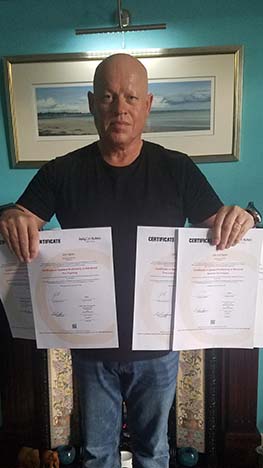 'I decided to do a degree with the Open University,' he explains, 'and in the days before good email and internet on ships, the best way to do this was through Marine Society, so all my mail was routed through 202 Lambeth Road.'
John studied subjects from Environment and Development to Scottish History while continuing his career at sea, and he later managed to fit in humanitarian work helping out at a number of orphanages around the globe.
But once the pandemic hit in 2020, John's work at sea almost dried up – apart from one temporary role with the National Oceanography Centre doing survey work in Antarctica. He therefore came to Marine Society and Maritime Charities Group for financial support in the form of the Covid-19 Bursary Fund.
The fund was created in April 2020 and gives out a maximum bursary of £500 to seafarers who have been made redundant or had their contract terminated. Applicants can self-select whatever training and/or qualifications will help them on the path back to a maritime career at sea or ashore, and will also be granted free access to two courses of their choice from the range available on the Marine Society learn@sea platform.
John told us how the fund has helped him and what the future holds: 'I have now completed my four STCW refreshers, Basic and Advanced Fire-Fighting, PST and PSCRB, along with an OPITO Banksman/Slinger Stage 4 course, which your bursary of £500 partly paid for.
'I have had a long association with the Marine Society, and am grateful for the bursary when things have been a bit flat lately, I have now picked up nine days of survey work and it looks like I will be going out to an FPSO in the North Sea because of my updated certificates.'
---
Tags