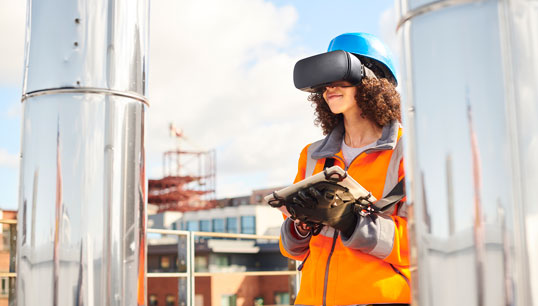 As technology seeks to transform the ways we work, there must be equal access to training and education for all workers. The European Transport Workers' Federation is working with European institutions on a just transition, writes Estelle Brentnall
The European Transport Workers Federation (ETF) organised in November a webinar on remote support, maintenance and skills with augmented reality, with the support of STC Group based in Rotterdam, which is an educational and research institution for the shipping, logistics, transport and process industries.
That webinar was the opportunity to concretely discuss the future work in our waterborne transport sectors.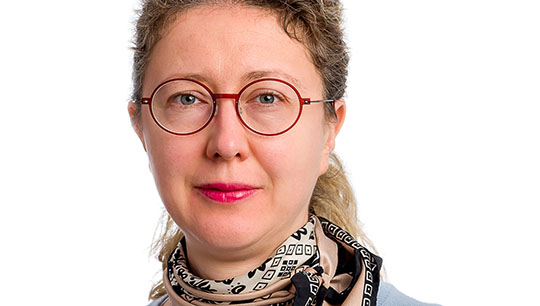 We were shown a live demonstration on how remote interventions on ships can be quickly done with augmented reality assistance.
We also started an honest dialogue with our social partners in our waterborne transport sectors and the European Commission on the increased use of modern techniques based on augmented reality for a variety of tasks and whether workers are put at their heart, also within the context of the advent of so-called 'green' technologies.
We were also shown by the European Commission a new approach to micro-credentials. This is a new initiative to support the quality, transparency and take-up of micro-credentials across the EU. It aims to:
Develop European standards which address requirements for quality and transparency
Explore the inclusion of micro-credentials in qualifications frameworks
Make it easier for individuals to store and showcase to employers acquired micro-credentials through Europass and its Digital Credentials
With long-term Implications, our general 'take aways' from that webinar can be summed-up as follows:
Importance of reorienting education and training, and strengthening VET systems to ensure the rapid acquisition of the necessary skills
Importance of supporting collective bargaining and social dialogue to anticipate and adapt skills and develop on-the-job training. This goes hand in hand with securing for all the provisions of, and participation in, training
Importance of encouraging interaction between education institutions and companies, and setting up homogeneous systems of evaluation and validation of non-formal learning
As trade unions, beyond training, our crucial ask to European institutions and Member States is to keep a human-centred approach and invest at EU and national levels to accompany the transition, in a just and inclusive way.
This investment must directly benefit workers, and not only research and innovation. Trade unions need a much greater role in designing and delivering a just transition.
For further information:
Visit the European Education area of the European Commission's website and find out more about a European approach to micro-credentials.
Presentations made during the webinar can be obtained by writing to e.brentnall@etf-europe.org
Estelle Arnette Brentnall is Head of Maritime at the ETF. Previously she worked for the International Transport Workers' Federation (ITF) and has been responsible for the food, drink and tobacco sectors of the European Federation of Agriculture, Food and Tourism workers. She studied maritime law (LLM) at the university of Southampton, UK and Nantes, France.
---
Tags