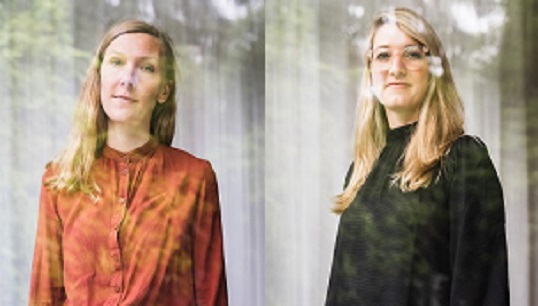 As a minority in the maritime industry women are faced with challenges from education to recruitment and employment, all of which can impact their mental health and wellbeing. Mental Health Support Solutions (MHSS) are developing online content to help support women in shipping writes Saffiyah Khalique
Mental Health Support Solutions (MHSS) are putting on webinars aimed to 'create a safe and lively environment,' where women seafarers can feel safe to speak about the issues that they face working in the maritime industry, says Anna Wucher, a clinical psychologist with the company.
The company hosted its first webinar on 14 May, discussing the wellbeing of women in shipping. The webinar took the format of an open discussion for women seafarers and women within the shipping industry to talk about their experiences, what allies can do to support women in the industry, how women can support each other, and what needs to change.
During the session one female seafarer explained that the mentality around women working in shipping is a challenge: 'Women are just not seen as capable of fulfilling this kind of role.' It is this mindset that leads to women not being exposed to the potentials of working in the shipping industry.
Another seafarer, from India, said that when she was seeking admission into a college the quota for female applicants was minimal.
The webinar also discussed the challenges women seafarers face when they do go to sea, with seafarer talking about her objection to men 'expecting you to be weaker than them'. She also highlighted 'the expectation of the role itself on women. Being away from home for a longer time than usual and missing special events.'
When discussing ways to make working in shipping more welcoming to women there was a consensus that the culture needs to change and there needs to be a focus on recruitment and mentoring opportunities for women from other women already in the industry. One seafarer commented that she was 'actively trying to recruit more women to join.'
The hosts of the webinar, MHSS partners and clinical psychologists Sophia Onken and Anna Wucher explained their plans for raising awareness and providing mental health support for seafarers, in particular, that of women seafarers.
Wucher emphasises that they aim to address women working in all sides of the industry. She said: 'One of our biggest missions is to create a safe and lively international environment where people feel safe to speak about these issues, because these really are issues that concern all of us, not just the people who are on the vessel, who are out at sea. We have a responsibility to make sure that those people are taken care of properly.'
One topic that both Onken and Wucher focus on is the lack of sanitary bins for women working on vessels. Wucher said: 'I would instinctively know areas like sexual harassment and bullying can be an issue, but I would never think about something like sanitary bins not being there'. For the industry, it's clear that there is still a lot to be learned about women's experiences onboard and how this can affect their wellbeing.
MHSS is also currently in the process of creating an e-learning platform which looks to include courses concerning women, seminars looking at communication and gender with specific mentions to focusing on topics such as women in leadership, and a cycle of online content and interactions.
More information about MHSS and their services can be found on their website.
---
Tags