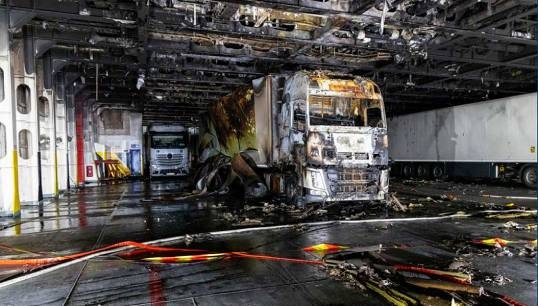 The crew of a Stena Line ferry have been praised for averting disaster after their ship lost power and drifted for six and a half hours following a fire on the vehicle deck, reports Andrew Linington
On 29 August 2022 a blaze broke out onboard the Danish-flagged ro-ro Stena Scandica, as it sailed between the Swedish port of Nynäshamn and Ventspils, Latvia, with 241 passengers and 58 crew onboard.
Although the crew managed to bring the fire under control within an hour, Stena Scandica's power supply system had failed and directional control, GPS and AIS were all lost. Blackouts left the 35,456gt ship with no fire pumps to provide water for firefighting, anchors stuck on the winches, and the crew with no navigational equipment available to determine their position, other than taking bearings visually and trying to plot positions on a paper chart.
Soon after, the evacuation of passengers by helicopter began and about 90 minutes before a potential grounding, crew members managed to restore propulsion and steering, so Stena Scandica was able to return to Nynäshamn.
Investigators from the Danish Marine Accident Investigation Board (DMAIB) found that 'a cascading effect of major power supply failures' led to a loss of directional control and the immobilisation of safetycritical equipment. The fire had affected cabling connecting the emergency switchboard with the engine room machinery and services, as critical electrical infrastructure was installed with a lack of fire protection and redundancy.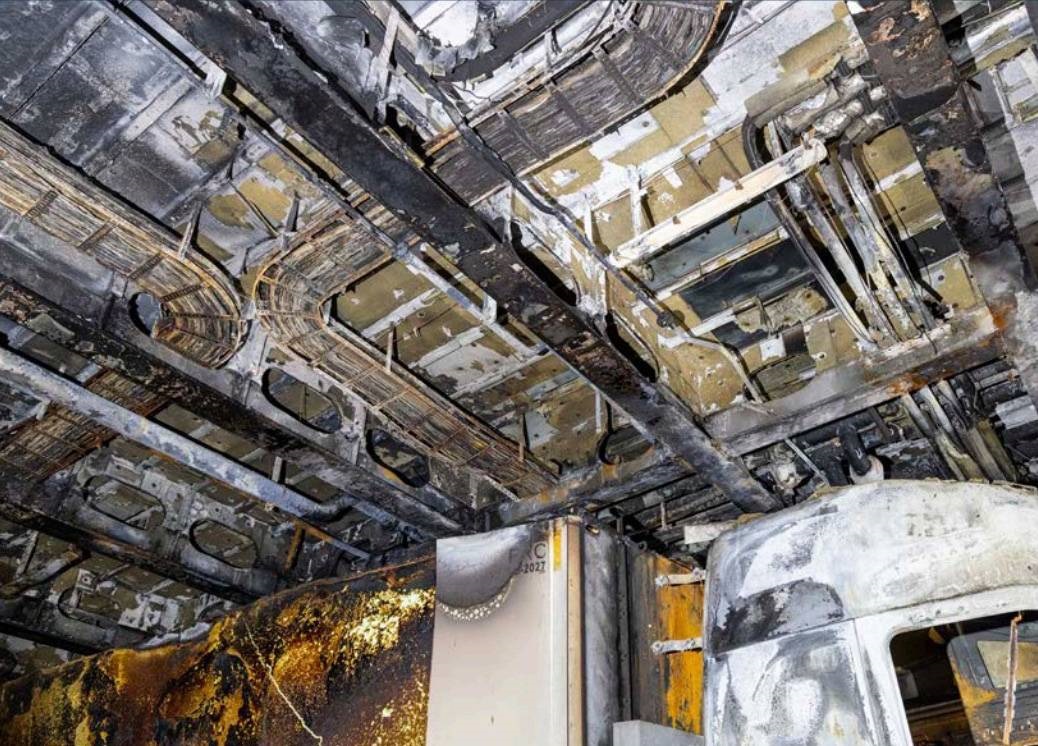 'The cables were unprotected from heat and flame, and, as their insulation burnt away, the cables grounded and short-circuited, resulting in multiple and simultaneous electrical failures within all parts of the power supply system including the emergency switchboard and the 24V switchboard/UPS in the emergency generator room.
'The blackout procedures onboard Stena Scandica relied on the emergency power system being intact and therefore did not provide support for the ETO and the chief engineer in the troubleshooting process. The restoration of the ship's power and propulsion was therefore entirely reliant on their knowledge of the electrical system, the ability to think up creative solutions in a stressful environment, and the willingness to take bold decisions on removing safety-critical equipment and using them for other purposes, by dismantling protective mechanisms and creating new electrical connections while the events unfolded.'
The DMAIB said the incident highlighted the need to ensure the robustness of all elements of a ship's electrical system, with critical parts of the infrastructure being structurally protected or designed with redundancy.
The report concluded: 'For many years, accident investigation focused on the shortcomings in human performance as a safety-critical issue. The fire and blackout on Stena Scandica highlight the opposite: human skill and adaptability can remedy failures and shortcomings of the ships' systems.'
---
Tags