Industrial
Future of Maritime 2023 Report Urges Collaboration and Data-Driven Approach to Improve Safety at Sea
9 October 2023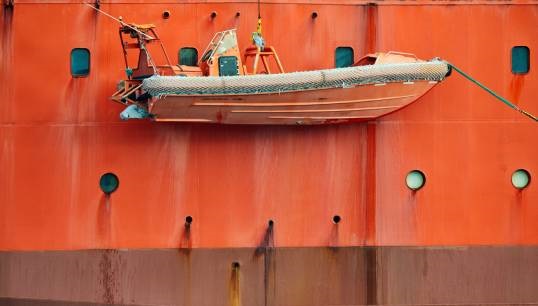 Cooperation, collaboration, and data-driven approaches are essential to improve safety standards and reduce the human, environmental, and financial repercussions of maritime incidents, according to the Future of Maritime 2023 Report.
The report – which is produced annually by Inmarsat – found that while overall vessel losses have decreased there is a persistent high volume of distress calls from ships at sea, reaching 853 in 2022, up from 749 in 2021. Marine casualties and incidents persist at a steady rate.
Notably, tankers, container ships, and bulk carriers generated the highest number of Global Maritime Distress and Safety System (GMDSS) distress calls in 2022. Vessels aged twelve years and older, across all types, were the primary source of these calls.
The report notes that ensuring maritime safety is more important than ever, in the context of digitalization and decarbonization efforts. It also points out that new technologies also offer the possibility of improving safety outcomes.
For example, Peter Broadhurst, senior VP of safety and security at Inmarsat Maritime, in the report: 'Are we, as an industry, doing enough to protect the lives of our seafarers and the vessels they operate? I believe more can be done.'
The report emphasizes that the root causes of safety concerns must be addressed. It suggests the adoption of goal-based safety standards, the application of structured data collection arrangements, and the creation of an international marine casualty and incident dataset shared among safety bodies. It also recommends an overarching safety goal and key performance indicators (KPIs) to assess regulatory impact and measure the effectiveness of safety initiatives.
As part of a case study featured in the report, seafarers stressed the importance of rigorous training, safety drills, adequate PPE, proper rest, manageable shifts, and increased crew numbers in enhancing safety during their work. The seafarers said that they had a positive view of the potential for new technologies like automation and AI to reduce human errors. Jaith Peethambaran, a 4th engineer, highlighted the long-term benefits of prioritising safety for shipping companies, stating that it makes a company more attractive to crew and job seekers
---
Tags