Welfare
Maritime charity column: a financial safety net for seafarers by The Seafarers' Charity CEO Deborah Layde
4 January 2023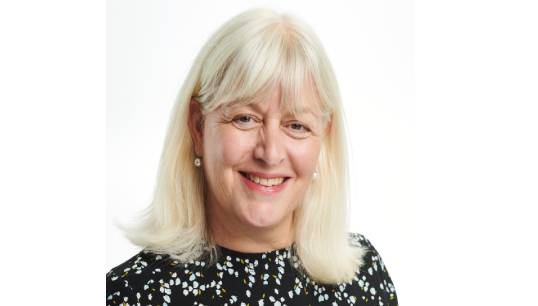 As the cost of living crisis increases the costs of basic essentials such as food and heating, it has never been more important to make good financial choices, says The Seafarers' Charity CEO Deborah Layde
To help with this, the Seafarers' Charity, in partnership with the UK Merchant Navy Welfare Board, has developed the Safety Net for all UK seafarers. Running alongside a similar initiative aimed at the fishing community, the Safety Net is a website supporting seafarers in making informed financial decisions. It includes free tools and resources such as a budget planner to help control expenditure, a short film on how to avoid debt, information on the different forms of credit available, avoiding loan sharks and scams, and what to do if in debt.
As the cost of living crisis begins to bite, previously affordable credit may become mounting debt. If this happens, it is important to seek help and not let debt spiral out of control. The Seafarers' Advice and Information Line (SAIL) offers a Citizens Advice telephone advice service just for seafarers. SAIL can offer advice on debt problems and can also make referrals to Relate for free relationship counselling.
The Seafarers' Charity helps fund Relate to ensure free relationship counselling for seafarers, as we recognise financial problems can place a strain on family relationships. We also fund SAIL and many other maritime welfare charities who provide a range of support to seafarers with the greatest needs. Help is out there.
The Safety Net can help seafarers to take the first step towards building their financial resilience so they can withstand the cost of living crisis.
The maritime charity column is a regular feature in the Nautilus Telegraph. Submissions are invited from a range of organisations by the Telegraph editor.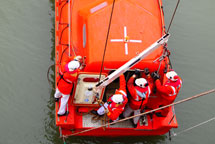 Get Help
Nautilus 24/7
Emergency helpline for Nautilus Union members, wherever they are.
www.nautilusint.org/nautilus247
Nautilus Caseworker Service
Visits retired UK seafarers to help them access benefits and grants.
www.nautiluswelfarefund.org
SAIL
UK Citizens Advice helpline for seafarers providing free and confidential advice on debt, benefits, housing, pensions, charity grants, consumer problems, immigration and family issues.
sailine.org.uk
Sailors' Society Wellness helpline
Fully confidential mental health service available 24/7 to all seafarers and their families.
www.wellnessatsea.org
Seafarers Hospital Society
Provides health and welfare grants to seafarers and their dependants, and to the maritime organisations that care for them.
www.seahospital.org.uk
Industrial issues
For work-related issues please contact your industrial organiser by emailing: industrial@nautilusint.org
Image: Lifeboat training Credit: Danny Cornelissen
---
Tags