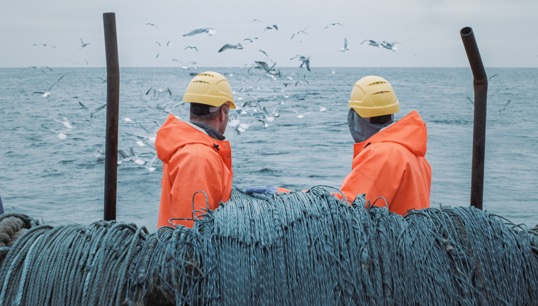 The European Labour Authority has so far kept its promises, writes Estelle Brentnall, head of maritime, European Transport Workers' Federation
The European Labour Authority (ELA) was established in 2019 with the mission to help ensure that EU rules on labour mobility and social security co-ordination are enforced.
To mark the occasion of its one-year anniversary of its establishment last October 2020, the European trade union movement called on the ELA to urgently become fully operational to win the trust workers and citizens placed in it. The European Transport Workers' Federation (ETF) also took that opportunity to submit a case concerning the responsibility of flag states Cyprus and Madeira for social security of seafarers.
Several seafarers residing in Belgium and employed under Cyprus or Madeira flagged vessels reported to their Belgian trade union organisation that they could not benefit from the protection of the social security regime of the flag state in accordance with Regulation (EC) No 883/2004 on the co-ordination of social security. Their right to social security was challenged both in the flag state and their country of residence, resulting in these seafarers being deprived of the full benefit of social insurance.
ETF sought assistance from the ELA to facilitate the co-operation and the exchange of information between the Member States concerned for the purpose of ensuring the effective enforcement of Regulation (EC) No 883/2004 on the co-ordination of social security systems to maritime transport.
We are now happy to report encouraging developments in this specific case. The ELA diligently followed-up the ETF submission. The ELA contacted the relevant authorities of Cyprus, Portugal and Belgium, which in turn have taken steps to monitor and assess further the employment and social security situation of seafarers.
The ongoing Covid-19 pandemic poses a threat to the wellbeing of seafarers and has highlighted once again the need for all flag states to take full responsibility – including for social security – of seafarers. It is precisely at times of crisis that social security protection plays a fundamental role and needs to be most scrupulously applied.
ETF and Nautilus International cannot emphasise enough how important social protection is to seafarers and welcome the response mechanism of the ELA. It is critical for the European Union, beyond the present crisis, to address the permanent social needs of seafarers, and for Member States to implement and enforce their social protection laws and regulations.
---
Tags