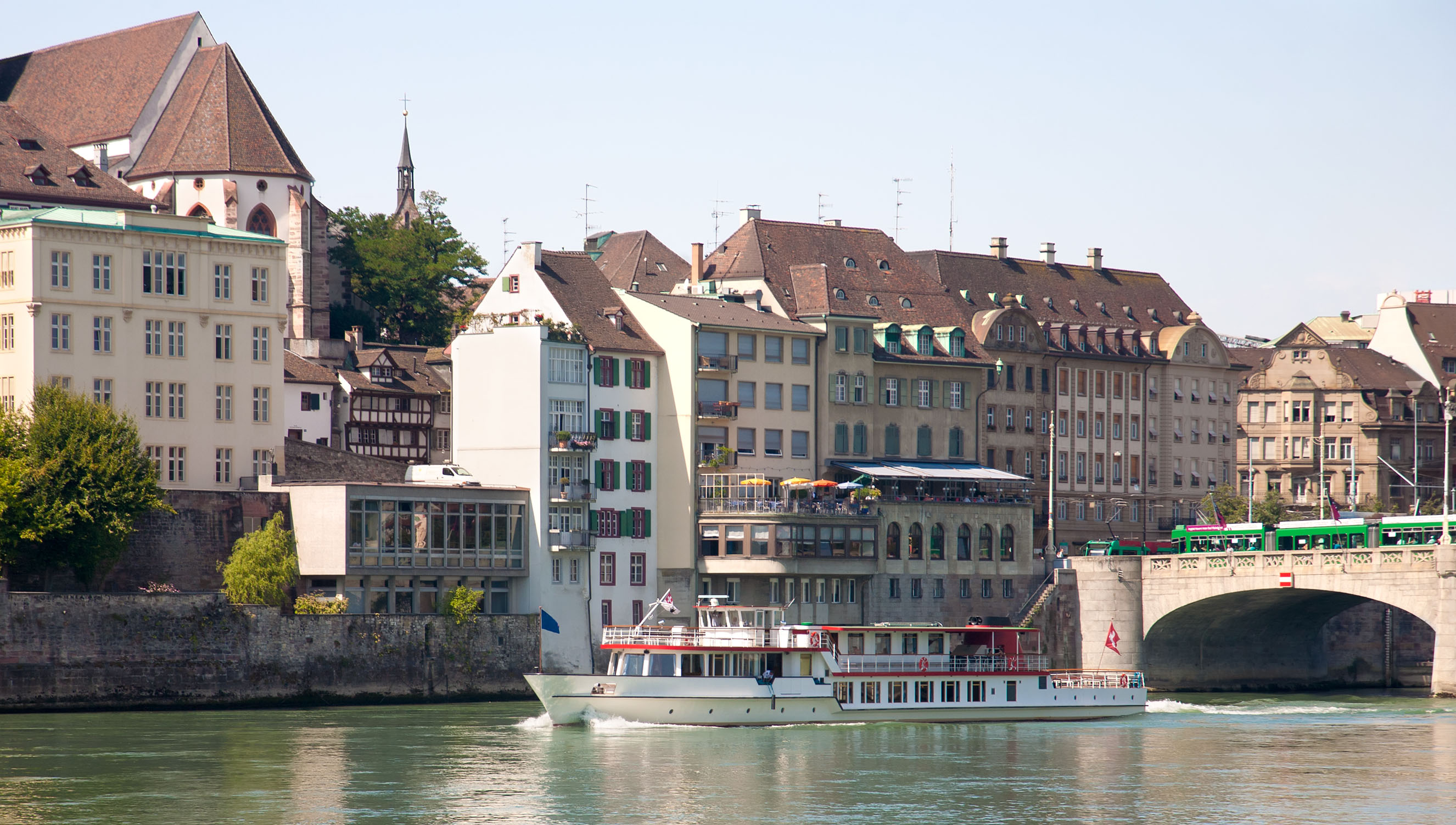 Questions must be answered over the legal framework for the inland waterway transport sector, including enforcement of working time rules, and legislation on social security and posting, Estelle Brentnall of the European Transport Workers' Federation (ETF) says
In late June, the European Commission published a communication on NAIADES III: Boosting future-proof European inland waterway transport.
The European Transport Workers Federation (ETF) has for years highlighted the loopholes in the governance system of inland waterway transport in Europe, and eventually the penny seems to have dropped.
The European Commission clearly identifies in this action plan that due to the cross-border nature of many work contracts in the sector, there is a need to evaluate the legal framework for the inland waterway transport sector, in particular the enforcement of the working time rules, the legislation on social security and posting, and how the rules are actually implemented by Member States.
The Commission highlights the fundamental importance of ensuring a genuine link between the owner/operator of the company and workers' rights. There is also a clear recognition that the sector needs a reliable, real-time, digital controlling capacity. Such digital tools could also be used to verify compliance with Directive 2014/112/EU, which establishes working time arrangements for inland waterway transport employees.
The river cruise fleet in Europe has constantly increased since 2004. Employment in the river cruise sector is centred on both major river systems, Rhine and Danube, visiting historic centres between, for example, Cologne and Heidelberg on the Rhine and Nuremberg and Budapest on the Danube. IG RiverCruise estimates that there are currently 12,000 persons active in hotel- and catering-related activity on European river cruise vessels, compared to 2,500 persons who are working in the nautical field.
As a recent (February 2021) thematic report of European inland navigation published by the Central Commission for the Navigation of the Rhine (CCNR) shows, the river cruise industry is characterised by international and rather complex company structures. For example, a river cruise vessel may be registered in Switzerland, with a crew having Cypriot employment contracts, hosting guests from Europe and overseas, and then might cross several countries during its journey.
Regrettably, ETF's members have witnessed some river cruise companies taking advantage of the EU single market rules to hire workers from countries with limited economic opportunities to minimise wage costs, their wages thereby not reflecting the hardships of the work on board a cruise vessel. Unacceptably low wages, excessive working hours, unpaid overtime, and appalling working or living conditions on board have been reported.
Since the late 1990s we have seen ever more companies move employment to countries which offer cheaper social security and/or income tax systems. Initially the front-runners in this development were Luxembourg and Switzerland. Employers could offer employees the same net salary and access to a comprehensive social security at costs some 30% lower than in Germany or the Netherlands (Luxembourg attracted primarily freight vessels, Switzerland river cruise vessels.) Both states are signatories to the International Agreement on Social Security for Rhine Boatmen and Switzerland is also a member of the Central Rhine Commission and signatory to the International Agreement on Working Conditions for Rhine Boatmen.
Then, new kids on block, Cyprus and Malta, albeit notable EU flags of convenience in maritime transport, started to open up their maritime registers to river cruise vessels as well, and also provided licenses to recruit staff for inland waterways river cruise operations without having any direct link with the activity that takes place in mainland Europe.
Both Cypriot and Maltese social and labour legislation are being used to increase profit margins at the expense of the crewmembers who often find themselves without any comprehensive social security coverage and long-term benefits such as pensions.
The ETF has raised many concerns about the situation of employees working on river cruise vessels sailing on the Rhine or Danube and employed by a company registered in Malta or Cyprus, bearing in mind that these two countries do not even have any navigable rivers and no river cruises are proposed in these countries.
European Commissioner for transport Adina Vălean opened a virtual ministerial conference, Inland Waterway Transport: Key to the Green Deal in November 2020, with a keynote speech in which she said: 'Many feel that inland water transport is one of the unsung heroes of the EU transport network. It has an important potential to contribute to our climate objectives, but often doesn't get the attention it deserves.' She also said in the middle of her text, for good measure, that transport workers were essential to our economy.
True.
Now the European Commission and the Member States have a duty to deliver.
We expect adequate and coherent follow-up of the Naiades III action plan from both the European Commission and Member States.
It's imperative to act swiftly and to clarify the legal situation: which legislation applies, which rights employees enjoy and what protection can employees expect.
---
Tags