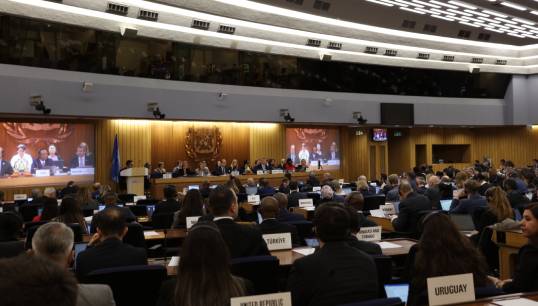 The 79th session of IMO MEPC was held on 12-16 December 2022. It attracted significantly more media attention than usual due to the revision of its strategy to reduce greenhouse gas emissions being on the agenda. The initial strategy adopted in 2018 was widely seen as unambitious – seeking only to reduce total emissions by 50% from 2008 levels by 2050.
At the December 2022 meeting, the Committee continued its work towards developing a more ambitious revised strategy, to be adopted in July 2023.
This strategy will also identify the candidate technical and economic measures that will be used to achieve the revised goals on emission reductions.
Other important developments included the designation of the Mediterranean Sea as an Emissions Control Area (ECA) for sulphur oxides and particulate matter from 1 May 2025.
These amendments will bring the Mediterranean Sea area in line with other ECAs such as the North Sea and the Baltic Sea, where the sulphur content of fuels is limited to 0.1%.
---
Tags