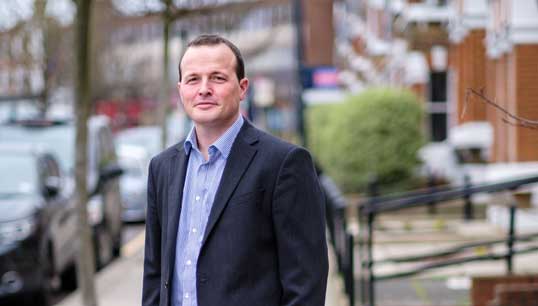 What a difference a year makes! As I write this column, I can't help but look back to January 2022, when I was arguing for the end to the often-nonsensical travel restrictions which had caused so much disruption and uncertainty for seafarers over the previous 18-month period. 12 months on and the situation with regards to Covid is almost unrecognisable.
The vast majority of restrictions have been removed worldwide, the crew change crisis is effectively over, the number of seafarers that have been vaccinated is nearing 100% and even China, whose response to the pandemic has been notoriously draconian, has recently started to lift its travel restrictions.
There were a number of positive developments throughout the year – not least of which was the announcement of an increase in UK SMarT funding to cover 50% of the total cost of training a UK cadet, along with the extension of funding eligibility to those working towards their management level certificates.
That doesn't mean that it has been an easy year for our members. Significant issues have been experienced by seafarers wishing to progress their careers in the UK maritime education system, with delays experienced in booking oral exams and the processing of applications for certificates of competency, issues surrounding the consistency and fairness of written examinations and frequent reports of cadets experiencing difficulties with the availability and quality of their sea time.
Nautilus has been working tirelessly to address these issues for our members and, towards the end of 2022, held high-level discussions regarding the MCA's plan to solve the problems identified by our members.
The Union is also dealing with the fallout from the P&O Ferries crisis in March 2022, which damaged the reputation of the whole industry as a good place to work. We are working to address the problems the incident created around recruitment and retention in the maritime workforce, with all Nautilus departments playing a part.
These developments lead us to believe that we can head into the new year with optimism and that 2023 will be a better year for our members and for seafarers in general
Protech Forum
Many of the issues members brought to our attention were raised at the Nautilus Professional and Technical Forum. Look out for your email invitation to the next Forum meeting and have your say in 2023.
---
Tags