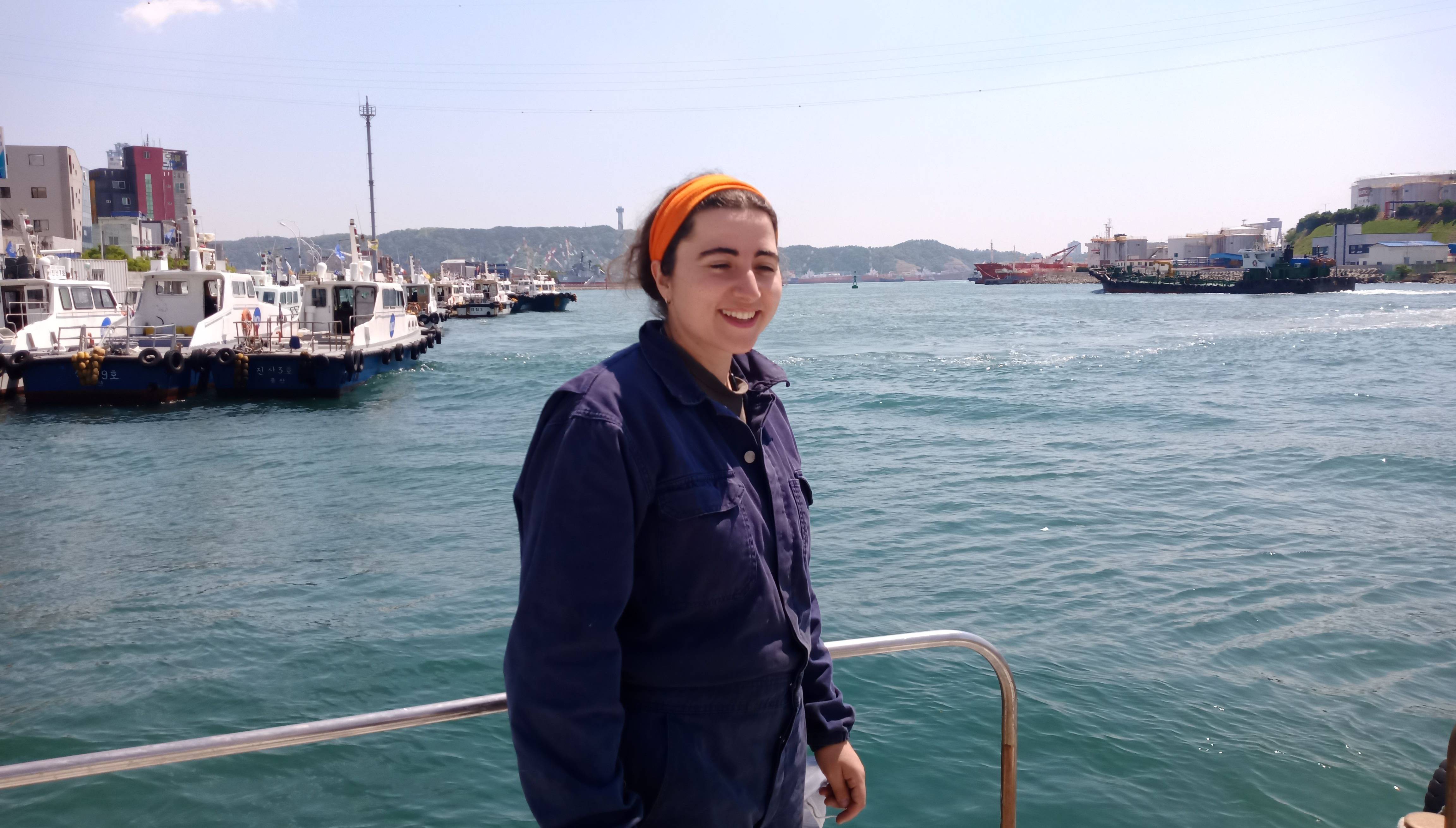 During the pandemic, hundreds of thousands of seafarers were trapped by travel restrictions. Many turned to their Union for help. Nautilus member and third officer Enid Stoel explains how Union involvement helped to release her from a dire experience in China
In 2021, I took on a job that was described to me as getting to know a new-build tanker at the shipyard in China for one to two weeks, and then sailing it to Europe. It was known at the time that this would be more difficult than it sounds; in fact, 28 days of quarantine were already taken into account when my contract was signed.
Travelling to China
At the beginning of December 2021, after a long flight, four or five entirely Chinese-language apps and as many QR codes, I arrived in China. 28 days of quarantine here I come!
For the first two weeks I had a very nice room, but the fact that the windows couldn't open and air conditioning was not allowed drove me crazy. Then I got a room where the windows couldn't close because they were broken and the toenail clippings from the previous quarantine guest were still around the bed. I asked for a mop, but there was no such thing. In retrospect, I think both rooms were typical of China in their own way.
Ready to go? No
After 28 days and 23 negative PCR tests, I was able to board for the sea trial straight from quarantine. All the Chinese yard workers I spoke to said the ship was almost ready. After the 7-day trial with 86 people onboard there was a list of literally hundreds of issues. These ranged from shower curtains that were too short to a bow thruster engine that didn't work because it didn't fit with the rest of the ship (don't ask me why, I'm not an engineer).
New plan: order a suitable bow thruster engine for the ship and check off as many other items as possible from the list. The delivery time for the bow thruster engine turned out to be two months.
My heart sank, and the same was true for a large part of the crew. By now we were in a hotel with everybody who worked onboard. Every day we made our way through the horrific Chinese traffic to the wharf. It was depressing. We were thrown out of our hotels repeatedly because they were no longer designated for foreigners. One morning we woke up to find that a high fence had been erected around the entire neighborhood: it turned out we were in a kind of quarantine again. PCR testing again, yard closed again, parts not available… in short, misery upon misery, delay upon delay.
Tired and bitter
By April the sailing time within my contract had already passed and I was now so tired and bitter that I no longer considered myself suitable to start the long journey.
I gathered all my courage and decided to tell the captain and office that I was feeling bad and wanted to go home. Bizarrely, I got no real response from either of them. No email back from the office, and the captain told me that he didn't know what to say.
I talked about my situation in two WhatsApp groups with Nautilus employees and members, and I emailed Nautilus. I was asked if I would like Nautilus to talk to my shipping company.
I then presented this idea to the shipping company in another email, which I thought would be better for good communication. Well, that worked! I got an email that there was a relief for me and that I could go home
in the first port, which turned out to be in South Korea.
Union assistance
Over the years, the Nautilus NL branch has also done bigger jobs for me on multiple occasions. Checking pay slips, writing to a shipping company to help me with underpaid wages, co-writing completely new custom collective bargaining agreements for a new shipping company, tailor-made advice for my personal situation… Still, I think this is a very good example of how members can benefit from being part of Nautilus, and I think it demonstrates the reputation the Union apparently has among shipping companies. I reckon I still wouldn't be home if I hadn't been a Nautilus member.
---
Tags