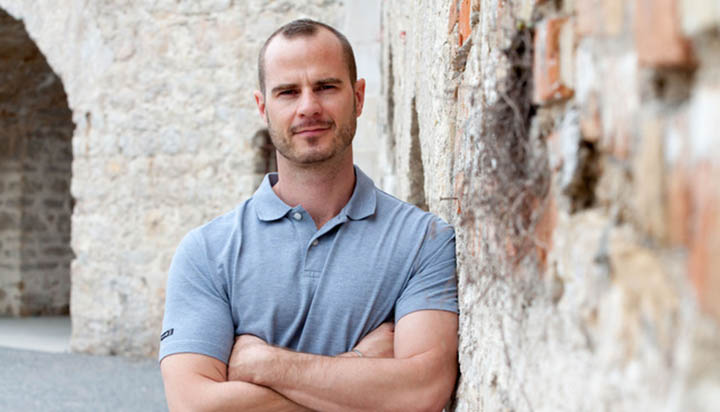 YachtNeeds founder Tony Stout is interviewed as part of a series of profiles of Nautilus strategic yacht partners on life in the sector. Described as a 'concierge app', YachtNeeds provides crews with easy access to listings and other information in the various ports they visit
YachtNeeds puts users in contact with over 24,000 superyacht services and suppliers in over 600 ports and marinas worldwide. It has a chat facility so users can keep in contact with other yachties. The 'world's first superyacht app' has entered into a yachting partnership with Nautilus and now lists our information under the Crew Advice and Assistance section in all categories.
1. What challenges does the industry face over the next five years?
I do not see too many challenges as there are always new and exciting projects being released almost monthly now. I do however think that the industry is still working at a snail's pace in terms of accepting new technology. Older systems of doing things still work, so shifting mindsets to perhaps easier and faster ways can be a challenge.
2. How do you see the future for seafarers in the yachting industry? What opportunities will they encounter?
As more vessels are being built each year, more jobs become available, which means more opportunities for crew who want to succeed in the superyacht industry. It is a win-win situation for seafarers, provided we continue to get the crew who want to go all the way in yachting.
3. How is the MLC benefiting the yachting community?
Having not worked onboard for over five years now, I'm not sure what current hardships people have. Each vessel is different. I think we are now in an era where it does not, and should not, matter or even be a talking point about individual preference, racial issues or any other discriminating issues. Yes, this of course will always arise but with organisations like Nautilus International supporting individuals' needs, and more importantly crew knowing who they can speak to and speak openly about these issues, then we should be moving in the right direction.
4. What would you say to other organisations thinking of partnering with Nautilus?
Get behind Nautilus, it's for the good of crew who are the main players in our industry.
5. You were a concierge app but now you're changing your business model. How is that going?
It's going very well. We have recently conducted crew surveys on our pivoting business model and the outcome has been very interesting and exciting. We can't give too much away at this point, but it is safe to say we will be releasing something very exciting into the maritime industry. Watch this space.
---
Tags