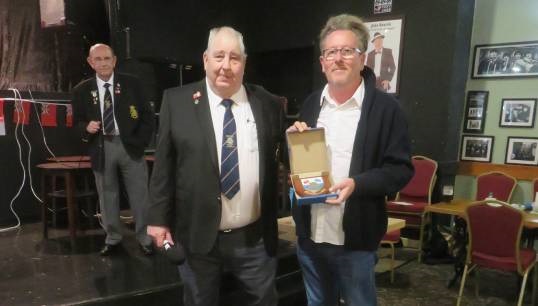 Nautilus Welfare Fund (NWF) Hull and Grimsby caseworker John Norris's efforts at securing benefits and other grants for former UK seafarers has been recognised by the Hull Independent Merchant Navy Association (Hull IMNA).
Over the past 10 years, Mr Norris has helped secure ex-mariners just over £3 million in benefits and grants as a caseworker for the Humber region. He is one of six caseworkers throughout the UK employed by the NWF for the service, which is supported by The Seafarers' Charity.
Mr Norris was presented with a Hull IMNA shield at the branch's annual reunion meeting in September in recognition of his work as an honorary association welfare officer for the past decade. The presentation recognised that 'during this period he has helped and assisted countless former/retired seafarers and their families, with advice and help to claim all the benefits to which they are entitled.'
The caseworker service has built a respected reputation since its inception in 2013 and has a good working relationship with various stakeholders in the Humber region. In order to claw back benefits many ex-mariners are owed, Mr Norris networks widely with both statutory and non-statutory and voluntary organisations including government pension, disability and social service departments, as well as a range of maritime charities.
In addition, Mr Norris attends quarterly Port Welfare Committee meetings held in the region with various stakeholder groups to network and to promote the NWF service to their members.
Given the nature of the work, and the ongoing cost of living crisis in the UK, Mr Norris says it comes as no surprise that the majority of service users approach the NWF with issues around financial problems, such as benefit entitlements.
Other issues can also become apparent on assessment, such as a client's health, disability, housing and debt problems. Helping clients get benefits and grants they are entitled to often involves assisting in the completion of complex forms, attending Department for Work and Pensions medical assessments and, when applicable, appeal tribunals.
Examples of practical help include one case where an ex-seafarer's wife was helped to secure Council Tax support, extra benefits on the basis of her husband's time in the Merchant Navy, and GP visits for attendance allowance benefit. In another case, a widowed seafarer was helped to understand his rights regarding utility bills such as tv licencing and pension credit guarantees, and also was assisted to receive occupational health assessments for the installation of a wet room which helped him maintain his independence.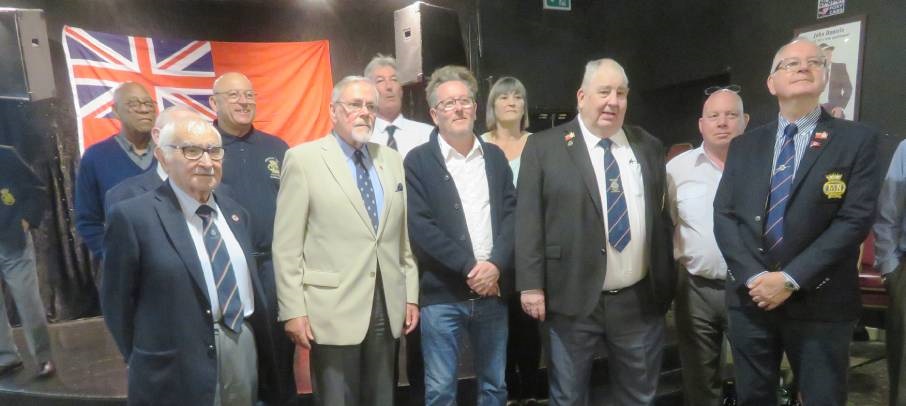 The Hull IMNA also refers clients and has been successful in a range of work such as social functions for former seafarers, and maritime awareness activities, including commissioning a four-metre-high representation of a ship's bow as a memorial to the city's seafarers, and erecting a silhouette statue representing the Merchant Navy in Hull's East Park along the Veterans' Walk.
---
Tags