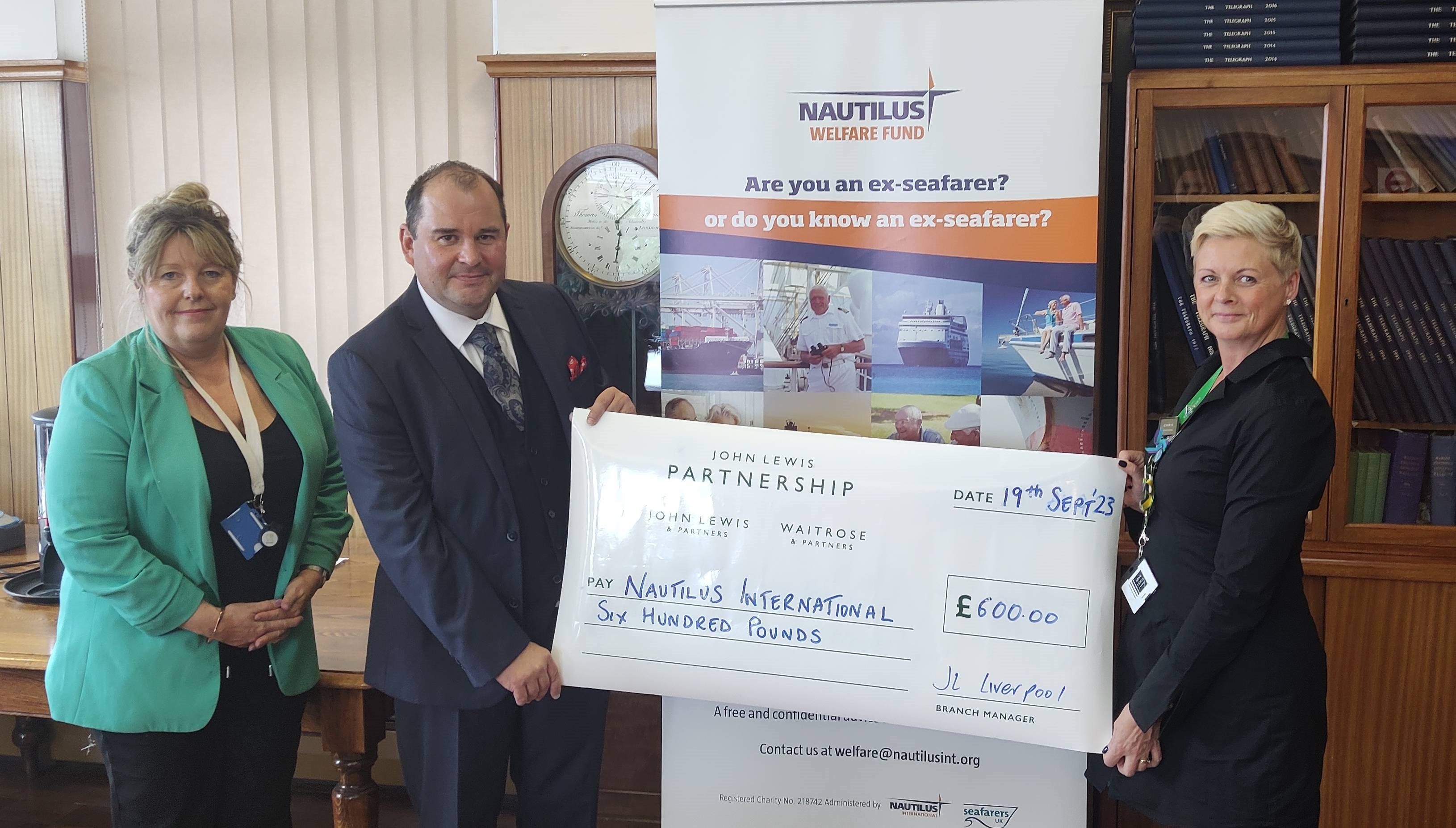 One of the UK's biggest retail names, John Lewis, has donated hundreds of pounds to support the dementia work of Nautilus International's registered charity, the Nautilus Welfare Fund (NWF).
Christine Clark, community liaison coordinator for John Lewis (Liverpool), arranged for the funding after meeting Ruth O'Brien, the NWF caseworker for Merseyside, at a local networking event.
A partnership between the NWF and the Mersey Maritime Museum facilitated the introduction, providing Ms O'Brien with the opportunity to shed light on the NWF's vital support for former seafarers.
Thanks to the partnership, Ms O'Brien became aware of the Community Matters Fund, dedicated to supporting community-based projects. Recognising the benefit of this to the NWF, she applied for a grant from John Lewis on behalf of the Community Matters Fund and was awarded the generous sum of £600. This substantial contribution will purchase an interactive tablet for individuals with dementia, a gesture Ms O'Brien said will 'make a significant difference to those using it'.
Ms O'Brien gave Ms Clark a tour of Mariners' Park to say thank you for the funding, where the John Lewis representative met with residents and staff and made a further donation of bowls and trophies to the Mariners' Park community.
The linkup with John Lewis has 'produced some more really positive local link-ins and collaborations which will help Nautilus Welfare Fund enhance our service to ex-seafarers on Merseyside,' Ms O'Brien said.
---
Tags