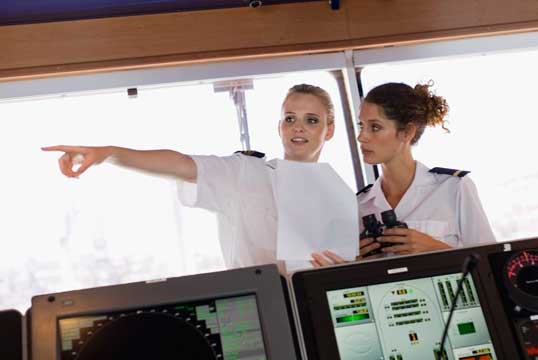 Maritime UK's recent Global Women in Maritime series highlighted the 'ripple of change' needed to attract a greater diversity of maritime professionals to the industry.
At the first How to be an Ally webinar, senior maritime leaders from the UK and Australia shared some practical tips for creating inclusive and diverse cultures.
Commentators noted that having inclusive policies in a workplace lead to a workforce feeling 'psychologically safe'.
While policies are important to ensuring rights, maritime organisations also need staff to support emerging cultures of equality, diversity and inclusion.
This is where allies come in.
What is an ally?
Being an ally is many things, but essentially is someone who while not a member of an underrepresented or marginalised group(s), supports and makes a concerted effort to better understand the struggle of another's circumstances. An ally also uses their influence to magnify the struggle of underrepresented or marginalised groups
How do we create a supportive workplace?
Consider setting up performance and development plans with diversity elements – e.g. development and training trade-offs for attending and reporting on diversity events. And make sure your training on equality, diversity and inclusion is company-wide, for staff onboard and ashore.
Remember that diversity is not just about one thing such as gender or race, and employees may be part of more than one marginalised group (this is known as 'intersectionality').
Celebrate 'firsts' such as a first female captain as a way of showing the role is for everyone, but don't just spotlight the same 'diverse' staff to be the 'poster' face of your EDI communications.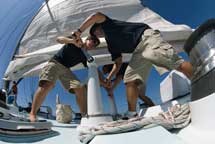 How to be an ally
How can I be an ally?
ensure everyone is respected equally
keep an open mind to learning new perspectives
if you are in a senior role, implement equality, diversity and inclusion awareness into professional development, refresher training, or workshop safety courses
speak out if you see a colleague making someone uncomfortable with inappropriate words or actions (sometimes called 'micro-aggressions')
take part in gender and diversity meetings for new connections, sharing best practice and to show your support
find more allies – bring a colleague to diversity forums
Nautilus Equality and Diversity Forum
Join a Maritime UK diversity event
---
Tags