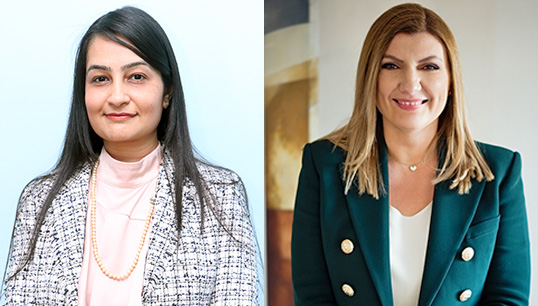 A large-scale global survey on gender-based discrimination and harassment in the maritime industry has found that both are widespread against women at sea.
The Women's International Shipping and Trading Association (WISTA) International recently released results of the in-depth survey for the launch of a new Diversity Handbook, describing the figures on gender-based discrimination against women, onboard harassment, and bullying as 'shocking'.
Of the 1,128 female seafarers who responded:
66% of the respondents agreed that male employees had harassed and intimidated female co-workers
60% reported experiencing gender-based discrimination onboard
25% reported that in the shipping sector, physical and sexual harassment is common, occurring on board and involving intrusions on their privacy
The results are significantly worse than those reported by Nautilus members in the Union's most recent 10-year Social Conditions research where nearly a third (28%) of members reported experiencing bullying or harassment onboard, rising to 42% who have witnessed bullying or harassment onboard.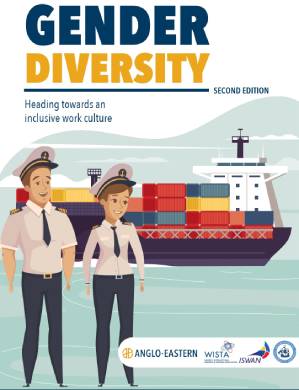 Data
The survey was completed by 1,128 women from 78 countries. The Philippines (399) had the largest proportion, followed by the United States (98), the United Kingdom (57), South Africa (51), Brazil (47), India (41), Peru (36), Columbia (35) and Indonesia (35).
An overwhelming majority of the survey data (90%) was drawn from women who work onboard cruiseships, reflecting the high level of concentration of female seafarers in that sector of the industry.
The remainder of those surveyed were employed on cargoships, gas and oil tankers, container ships (>8000 TEU), general cargo/geared vessels, chemical tankers, bulk carriers and tugs.
The online anonymous survey was conducted jointly by WISTA International, Anglo Eastern, International Seafarers Welfare and Assistance Network (ISWAN) and International Chamber of Shipping (ICS).
Graphic credit: Gender Diversity/ Edition 2/Anglo-Eastern Maritime Training Centre
Find out more
Onboard harassment commonplace
In a question on onboard harassment up to 25% of the respondents to the WISTA survey said that they had experienced personal questions and other ways of intruding on privacy onboard, including being 'invited' to another crew member's cabin or being targeted by 'overly familiar remarks'.
The vast majority of those engaging in such behaviours are male seafarers (88%), while in other instances (11%) involve both men and women co-workers, and about 1% involve women.
In a separate question highlighting just how endemic harassment is in the shipping sector for many women 25% reported that physical and sexual harassment is commonplace, running the gauntlet of intimidating behaviour from 'uncomfortable persuasion', inappropriate remarks, and body shaming. In 90% of cases this was perpetrated by male seafarers.
Although almost all respondents (97%) said while they knew employers had policies banning harassment onboard, only a small minority had reported incidents either through a hotline (13%) or through their direct superior (13%) and only 7% were satisfied with the outcomes.
Wake-up call
Founder of WISTA India and co-chair of WISTA International's Diversity Committee Sanjam Sahi Gupta said: 'The report revealed unacceptable figures with women facing gender discrimination, harassment and bullying on the sea.
'There is an urgent need to create a more diverse, inclusive and equitable maritime community, with women seafarers deserving a respectful and safe working environment.'
President of WISTA International Despina Panayiotou Theodosiou said the figures 'should be a wake-up call to the maritime sector and we will continue at every opportunity to raise the issues and bring about change'.
The way forward
The complete findings from the survey and recommendations are published in The Diversity Handbook, which was launched at the WISTA International conference in Geneva, Switzerland, on 26 October 2022.
Mrs Gupta said: 'Data is key and speaks of the current scenario. We have established that things are unacceptable and need to change; the Diversity Handbook makes recommendations and provides simple solutions to drive change.'
The first handbook was published in 2018. Female crew globally, including Nautilus members had been invited to take part in a new survey, launched in 2020 for the updated version, to share their experiences of shipboard life.
---
Tags