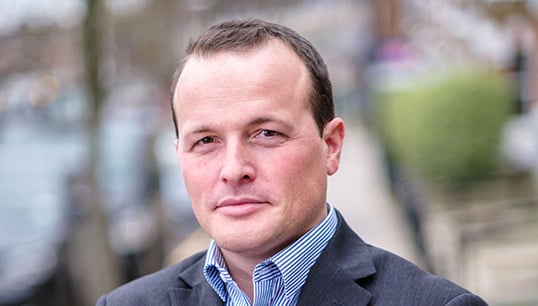 At our Professional and Technical Forum in May, we looked at the long history of excessive working hours at sea and the various attempts made to implement protections for seafarers comparable to those enjoyed by shore workers.
This was in response to the IMO Maritime Safety Committee's recent decision to set up a scoping exercise on 'enhancing the effectiveness of provisions on seafarers' hours of work and rest hours, and on fatigue'.
The routine exclusion of seafarers from accepted norms began in 1919, when they were explicitly excluded from the first convention of the newly-formed International Labour Organization (ILO).
The Hours of Work (Industry) Convention established the principle of the eight-hour day and 48-hour work week. However, the decision to establish a separate maritime section of the ILO ensured that this convention and all subsequent ILO conventions would not apply to seafarers unless decided otherwise.
The justifications put forward for this in 1919 were much the same as the spurious arguments used by present day shipowners to avoid improving working conditions at sea: seafarers are competing in a global labour market; 'customary rules' govern the sector; and the seafaring profession has no land equivalent.
Various unsuccessful attempts were made in subsequent years at the ILO to place limits on seafarers' work hours as a social and welfare issue. It was not until 1995 that legislation was introduced at the International Maritime Organization – not the ILO – which limited the working day to 14 hours. This was handled strictly as a safety measure rather than for workers' welfare.
The reason we're coming back to this now at the IMO is largely thanks to the World Maritime University's Culture of Adjustment report, which showed that despite the extremely long hours permitted by international regulations, the recording of hours of rest is developing into a mere 'paper exercise', with seafarers regularly required to work beyond the maximum limits. Nautilus members had a lot to say about this at our Forum – see below.
The industry remains vehemently opposed to meaningful reform, as employers fear being required to place more people onboard. However, the IMO initiative provides an excellent opportunity to make improvements to seafarers' working conditions, and members can be assured that we will be working hard with our international partners to ensure a positive outcome.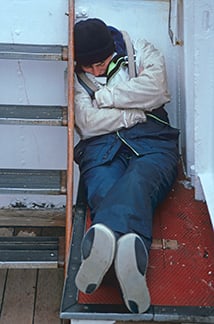 Hours of work and rest: what you said
Members attending the Nautilus Professional and Technical Forum in May 2022 made some hard-hitting comments about the enforcement of working time regulations in maritime:
'There are various pressures to falsify work and rest records onboard. It happens everywhere, all the time.'
'This is an open secret, and it's why so many incident reports don't attribute accidents to fatigue.'
'Minimum manning certificates often aren't good enough. We need to think in terms of safe manning certificates that take into account the extra demands on crew time.'
'Yes, dealing with people coming onboard adds to fatigue, and so does seafarers doing other people's jobs on top of their own work, like cargo lashing.'
'It's not easy, but masters have to stand up for their crew. When I was on gas ships I would insist on some rest time for the whole ship before discharging cargo and taking people onboard.'
'I once got fired from a superyacht job for trying to do that.'
'You only have to look at small ship groundings around the world to see what happens when fatigued people on undermanned vessels fall asleep on watch.'
'The watchkeeping system we have leads to cumulative fatigue. There should be something like two full days off built in.'
'I've been asked by an employer to reduce numbers on a minimum manning certificate. I said no, but they did it themselves anyway.'
'If written work and rest logs are so unreliable, maybe we could try wearable technology that records when people are working or resting.'
'Our employers encourage falsification, but airlines tell their pilots to get off the plane and go home rather than breaching their working hours limits.'
'There are too many people in shipping offices with no sea experience who tell you to do things that are unsafe.'
'We need a tougher international regulator that doesn't delegate to flag states.'
Image of fatigued seafarer: Getty Images
---
Tags