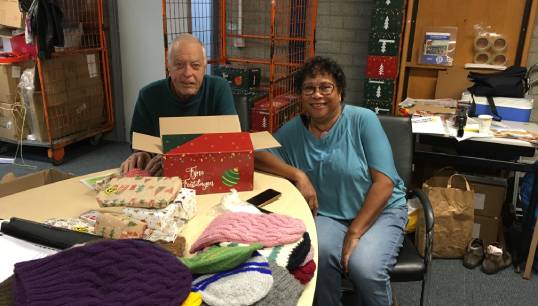 More than 4,000 seafarers can count on an annual present from Dutch maritime charity Comité Kerstfeest op Zee (Christmas at Sea), which is celebrating its 75th anniversary of bringing Christmas gift boxes onboard for crew working for Dutch shipping companies
Founded just after the war, knitwear such as socks, mittens and hats were traditionally made to keep seafarers 'comfy'.
Over the years the Christmas box has been modernised with extras such as telephone cards and USB flash drives. But its emotional value has remained the same: 'It does not feel like Christmas if there is no box', says Dutch Seafarers' Mission chaplain Helene Perfors.
Christmas at Sea charity supporters Gerard and Naomi de Goede – who have been coordinating this work for 25 years now together with their volunteers – ensure that the gifts are bought, lovingly wrapped and sent.
All the missions, centres, pastors and maritime charity organisations work together in the Netherlands, and list of ships and crews already visited are shared. Other Dutch charities helping ensure crew are not forgotten this festive season include The Seamen's Centre in Amsterdam and the Seafarers Mission Eemshaven.
In Rotterdam, there are several missions and organisations also providing gift boxes to seafarers including The Seamen's Christian Friend Society (SCFS), which has many supporters in German churches. SCFS works closely together with The Mission to Seafarers in Rotterdam and regularly gathers up to 250 gift bags. The German Seamen's Mission Rotterdam distributes a keyring with a QR code to the Bible in many languages along with sweets, chocolate and Christmas cards.
The Nordic countries' seafarers are not forgotten with celebrations held for Danish, Finnish and Norwegian nationals.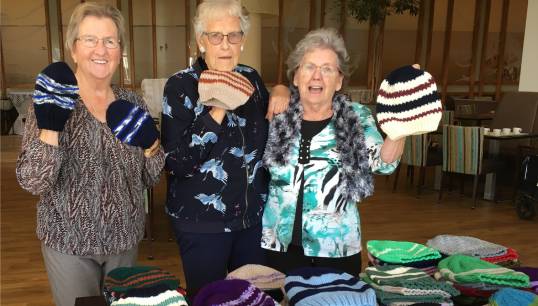 Christmas video
In cooperation with the umbrella organization for seafarers and missions worldwide, the International Christian Maritime Association's (ICMA) Amsterdam port chaplain Leon Rasser has made a video with Christmas prayers and wishes. The ICMA video is available on USB sticks which are given to seafarers by the pastors and missions/seafarer centres in the Netherlands, and are also added to the gift boxes from Christmas at Sea.
---
Tags