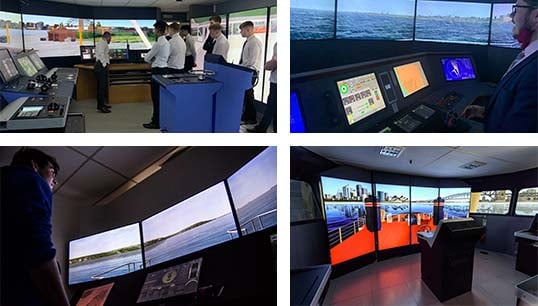 The Maritime Skills Commission (MSC) was established in 2020 by the Department for Transport and Maritime UK to ensure a pipeline of talented seafarers with the right skills for the future.
In June 2021, the MSC released its Seafarer Cadet Review report, which recommended modernisation of courses and an overhaul of funding for seafarer training. Rob Coston, Helen Kelly and Saffiyah Khalique find out what colleges and other educational institutions are doing to ensure the UK can continue to offer world-class training now and in the future.
The Cadet Training & Modernisation Oversight Committee was launched in October to oversee any syllabus changes, with Nautilus general secretary Mark Dickinson participating and Department for Transport director of maritime Petra Wilkinson as chair.
The Maritime Skills Commission (MSC) was set up in 2020 as part of the government's Maritime 2050 strategy. Its role is to ensure there is a pipeline of talented people to serve all parts of the industry, and this is overseen by a working group of commissioners including Nautilus International general secretary Mark Dickinson.
In a report released last year it made several recommendations, some of which are expected to be tackled in the short term over one to five years, others over a 15-year period.
We talked to some of the UK's leading maritime educational providers – including those offering cadet training, further education, and sector-specific courses for superyacht professionals – to find out how they are meeting the educational challenges of the moment, how they coped with Covid, and how they intend to tackle longer-term goals.
Why modernise?
Nautilus International has long campaigned for and promoted access to good quality maritime training for people from all backgrounds, and advocates for equal opportunities to career progression for all maritime professionals.
That includes training in the new technologies and new processes to achieve decarbonisation of the world economy. Nautilus strongly backs this effort and believes maritime training should reflect environmental goals.
The good news is that much has already been achieved, and colleges are clearly investing in technology and attempting to apply lessons learned in the pandemic to new problems.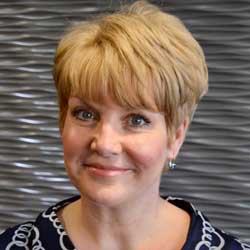 Kathryn Neilson, director of the Merchant Navy Training Board – the central industry body for sector-specific education, says there is a recognition of the need to modernise training.
'We have superb training in this country, a great foundation, but have been very lax at updating it and ensuring we're relevant for the future,' she says. 'With the rapid change in technology we've decided we need to get on with this or risk being left behind. What is going to come out of this good work is a really top-class training programme that will be able to create the seafarers of the future.'
'There's a lot of course content that is obsolete now. We need more regular reviews of whether the content is fit for purpose, listening to industry, to the end user, to the cadets, and what they're saying,' Ms Neilson says.
'We are looking at management skills and transferable skills,' Ms Neilson adds. 'We should look at what we can implement now to show that our cadets can compete in a global market. Meta skills – flexibility, communications, critical thinking, teamwork. Once we've got those right, the shipping companies themselves can train the seafarers to work with the new technology.'
Course content
What, precisely, does 'modernisation' mean in this context?
Some traditional skills might be partially replaced or supplemented with an emphasis on new technology – including how to run automated systems or how to deal with new fuels like ammonia or hydrogen, which come with unique challenges and safety implications.
Of course, removing traditional content from a course to make room for new learning is always controversial. Ms Nielson provides an example:
'One of the big hot topics to remove is celestial navigation. Perhaps it shouldn't be removed entirely, but sextants are now no longer a legal requirement on board, so why are we spending 60 hours [per course] on it? It is important to include but shouldn't be a focus.'
However, given the pace of technological change and the uncertainties around, for example, which new fuels might be common in future, some direct practical training might be supplemented with skills to help future-proof cadets.
While it may be acknowledged that the curriculum needs to reflect working conditions and new technology, this will take time to adjust and is dependent on the Maritime and Coastguard Agency (MCA), which signs off on the compulsory curriculum. Meanwhile, soft skills can be taught right now.
For example, James Potipher, superyacht cadetship manager at United Kingdom Sailing Academy (UKSA), says: 'We spend a lot of time with students in teaching leadership, above and beyond the requirements for the OOW 3000gt ticket. We place emphasis on giving the student responsibility from day one, and have a structured mentoring scheme in place to progress these skills during the time on the course.'
John Wyborn – co-founder and director of Bluewater, a yacht brokerage, charter and management company that offers training (though not cadetships), agrees that leadership training is gaining in popularity.
'We see massively more interest in leadership training – especially among young people – and our management courses have the highest feedback,' he says.
He also serves as a voice for the sector on the MNTB and Maritime Skills Alliance.
'However, the focus in the industry now is very much on mandatory training. The MCA is alive to this and is very open to change, but there are ramifications to making any changes and they need to be considered carefully.'
Time spent
In line with the MSC, several interviewees expressed concern about one aspect of the traditional curriculum: the 'bums on seats' attitude that cadets must spend a certain amount of time in a classroom on a particular topic to gain their CoC or qualification.
Many hope that in future students will be assessed by competency instead of classroom time; which is perhaps a better measure given that a cadetship is a vocational training programme.
A change from classroom time as a measure of success may also be necessary due to changes in teaching techniques that have been speeded up by the pandemic.
Teaching tech
The MSC has recommended that colleges take advantage of new teaching techniques and technologies to future-proof training.
All institutions had to use these tools in adapting to Covid-19. Some of these adaptations were popular – for example, at South Shields Maritime School students from abroad or trapped aboard vessels during sea time phases were able to continue their courses despite travel restrictions – and it seems that many of the positive lessons of the pandemic have stuck.
MLA College has been offering online-only learning to mid-career maritime professionals for a decade, and was therefore ahead of the game when the Covid pandemic hit.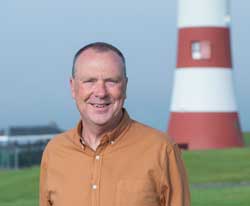 'During Covid a lot of providers had to adapt quite quickly,' MLA rector John Chudley says. 'They went to online learning, recorded lectures, but that doesn't necessarily make for a good distance learning experience.'
'We've designed everything for distance learning, from the ground up, with feedback from students' Professor Chudley says. 'We have our Total Learning Package (TLP), which is the environment the student works within, which kind of looks like Netflix or another popular platform for accessibility. In there students can dip in and out of lectures and modules, fast forward or slow them down, and all learning materials are backed up with pdf files which allow for annotation. All other learning material, such as backup reading, is also included.'
MLA College offers 'distance' rather than 'online' learning – the TLP is capable of fitting on a memory stick, which neatly gets around the problem of poor connectivity at sea.
MLA College has students worldwide and does not offer live lectures. However, as well as ensuring all material is made available in 'digital first' format, MLA College provides tutor support via a core set of academics. It also arranges support from experts around the globe in several fields, who can assess and help the individual student with their work, especially when they must produce a dissertation. Professor Chudley emphasises that, while it is easy to get carried away with tech, this tutor support is key to learning.
South Shields Marine School adapted to the pandemic with remote learning and is now looking to take studies online – hopefully with support in funding a shift to blended learning.
'We are looking to develop blended learning, not just remote learning,' says Chris Grey, head of school, marine degrees and certification. 'There are some barriers such as when people away at sea with connectivity issues – there's no point developing blended learning options for cadets at sea if only half the class can access them.
'Of course, we have also highly skilled staff, but they aren't necessarily experts in blended learning yet. They can provide the content but we need to develop it into a package. So it will be interesting to see where the funding for that comes from! Will it be left to the colleges or part of the government's scheme?'
Simulators updated
One thing that clearly stood out in the visits and interviews Nautilus conducted for this special feature was the enormous investment in simulator suites by training facilities and colleges. Every provider we spoke to seems to be moving in this direction.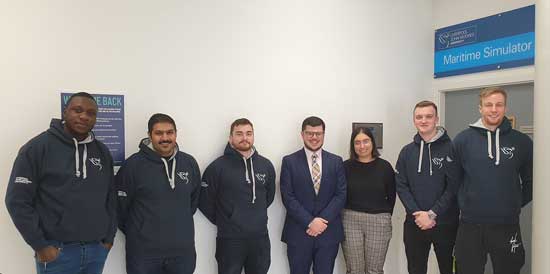 At Liverpool John Moores University (LJMU), for example, there is now a suite consisting of five bridges with a primary bridge configured to a 360° field-of-view, plus a full mission engine room simulator which can be used as a standalone simulator or connected with the bridges to train both deck and engineer officers at the same time.
Meanwhile an ECDIS suite is used in bridge training and is fitted with 10 stations. Beyond meeting the demands for ECDIS training, the facility provides full mission desktop simulation solution for navigational training.
Solent University, meanwhile, has its own impressive simulator suite.
Yet who knows what the future holds? Professor Chudley of MLA College, for example, suggests that virtual reality might one day replace the simulator suite, though for now that technology can't provide a good replacement for in-person teamwork training.
Sea time
The MSC recommends that institutions do more to ensure students get useful training from their sea time phases, and that this is blended properly with their other learning, including simulator time.
'We need to analyse what the sea time actually represents,' says Mel Irving, R&D and advanced simulation manager at South Shields. 'Nothing beats practical experience of the real world, but what we've discovered is that there are a lot of instances where a person's sea time doesn't actually involve a lot of experience – people at sea are not necessarily involved in situations which extend their knowledge, whereas on the simulator you are putting the person in a situation you want them to be in to gain experience or demonstrate what they have learned.
'The two elements are needed. You can't have one without the other.' This sentiment was echoed by other institutions.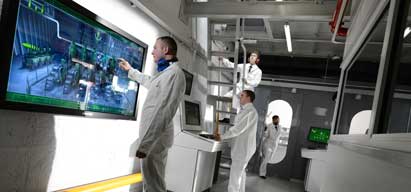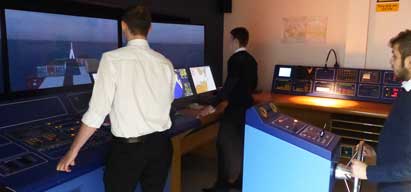 If sea time is to be relevant, of course, it may also have to be more specific. John Wyborn of Bluewater says that students who are looking to work aboard yachts – a big growth area for UK seafarers – may struggle to get their ticket with some of the traditional training providers.
'There are cadets who are at nautical school with a view to coming into yachting, as you need the unlimited certificate for the larger yachts that are being built now. They have trouble getting their sea time, as yachts are not at sea as much as a commercial vessel. It's causing a problem that I'm not sure is always understood at the top. They have to work elsewhere to get their sea time.'
It may prove impossible for colleges to influence the quality of sea time due to their arms-length relationship with ship owners, Giuseppe Saieva, head of cadet training at Warsash Maritime School says.
'The vast majority of cadets come to me through a training management company. That company has a relationship with a shipping company and very often that relationship is private to me,' he says.
'I have no idea which vessel the cadets are going on. I have no idea the quality of the ship. I have no idea the quality of the onboard training manager and I have no access to the cadets because there is no internet connection on the ships.
'I have no idea how [the Cadet Training Review] expects me to do anything on board.'
Qualifications
Many institutions are moving towards degree qualifications – as suggested by the MSC – though often this is in the form of a 'top up'. Often the degrees are awarded by affiliated universities.
LJMU, for example, has reduced its STCW training and is moving more towards shore-based qualifications, offering students opportunities to top up their HND qualifications to a full Bachelors degree. The undergraduate and postgraduate courses on offer cover topics from business and management to operations and mechanical engineering.
East Coast Maritime College – based in Lowestoft, Suffolk and Great Yarmouth, Norfolk – offers a level 4 and level 5 qualification in the form of vocational qualification and FdSc.
'We are developing a one-year top-up BSc in association with the University of Suffolk. It is our intention to validate an MSc in maritime-related fields as well,' says Khaled Abdelsalam, maritime and nautical science curriculum manager at East Coast Maritime College.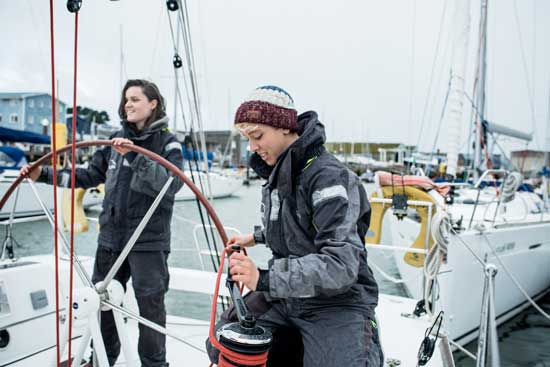 UKSA, meanwhile, offers a degree in operational yacht science in conjunction with Falmouth Marine School as an add on to the cadetship, starting with an HNC for the first year, a Foundation degree for the second, and then the opportunity to upgrade further.
This also applies to MLA College, which currently awards degrees in associate with the University of Plymouth but is moving towards validation so it can offer its own where appropriate.
In September 2021 Warsash Maritime School launched three honours degrees: a BSc in Nautical Science for deck officers; a BEng Marine Engineering and a BEng in green Electrical and Technical Engineering (ETO).
Attracting talent
With courses shaping up, all that remains is to find the seafarers of the future to fill them – and unfortunately that is still causing problems according to some of the colleges we spoke to, despite that fact that many cadetships are fully funded.
South Shields has launched an outreach programme, which aims to bring knowledge of maritime to younger people before they begin making choices about their future.
'We approach local sixth form colleges to promote the higher-level courses,' says Mr Grey. 'During our last open day we had kids who were 10 years old, working with ropes, who knew exactly what they wanted to do with their career!'
Finding enough seafarers will also mean reaching non-traditional groups. 'This is a big thing for us,' says James Potipher of UKSA. 'We have seen an increase of female cadets on the course, but we still want to go further. This year 13% of our intake was female, a 150% increase on the previous year. We expect this number to increase.
'We have a partnership with the Edmiston Group, who fund students wanting to get into the superyacht industry from minority communities and low socio-economic groups, and those who are less likely to participate in maritime activities. It's a long journey for incentives like this, but we would like to see the industry more accessible for everybody.'
What does the MSC recommend?
The MSC's Seafarer Cadet Review Report, released in June 2021, recommends that the government overhaul funding for seafarer training and modernise courses to ensure UK seafarers remain competitive in the global shipping sector.
Recommendations include:
Recognise that the Standards of Training, Certification and Watchkeeping for Seafarers (STCW) is a minimum acceptable international standard of education
Evolve course content to reflect the increasing need for greater technical agility and leadership skills, whilst maintaining a solid foundation in seafaring skills
Move further in the direction of honours (i.e. level 6) degrees
Seafaring officer training should be fully government funded and students must have choice about which college and course they attend
Improve the quality of the learning and experience through improved access to modern electronic equipment, simulators and blended learning tools
Re-think the traditional emphasis on 'time spent' as an indicator of learning and replace with objective measures
Overhaul the experience of cadets during sea time. Making sure that shipping companies fulfil their obligations fully, that colleges continue to provide mentoring, and that experience onboard is properly blended with simulator experience to create a rich, consistent experience base
The report also suggests that changes be made at the Maritime and Coastguard Agency (MCA) and Merchant Navy Training Board (MNTB) to create the right environment for reform.
Read the full MSC's Seafarer Cadet Review Report
Fleetwood Nautical Campus
'FNC offers a blended learning approach for students to achieve a qualification at their own pace'
Shajan Lukose, head of maritime at Fleetwood Nautical Campus (FNC), emphasises the importance of education on alternative fuels
What has your institution done to future-proof the training of cadets?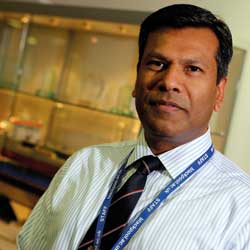 Staff members are part of the EU funded SkillSea project, where experts and stakeholders come together to analyse the future skills needed in the maritime industry and for seafarers.
We also offer a free IMarEST membership to all students on the FNC programme through our marine membership. This allows students access to the IMarEST library and webinars on current and emerging technologies.
We consider the use of alternative fuels in the current modules, providing students with basic knowledge and skills on low flash point fuels, including cryogenic properties for some of the fuels. Staff members are also undertaking scholarly activities to stay up to date on new developments, including new concepts in propulsion.
Are you offering honours degrees?
Our students currently have the option of obtaining an Honours Degree in Maritime Operations Management through deck, marine engineering and Electro-Technical Officer (ETO) routes. On top of the technical knowledge and skills to become a master, chief engineer and senior ETO, using this route they have the opportunity to specialise in their area and gain in-depth knowledge in management aspects for a transition ashore or to help the maritime industry in finding the solutions for climate change initiatives.
Are you providing access to leadership training?
All FNC cadets go on a Cadet Development Course (CDC) in the first week of their programme for a series of team building and leadership activities. Activity based training embedded in their programme carries through the leadership and confidence building aspects throughout their programme. Students get to practice leadership and management concepts using bridge and engine room simulators in various modules.
What has students' experience been like during the pandemic?
All FNC students have access to their progress tutor during their sea phases. The students have uninterrupted access to all learning resources throughout their training period, whether they are in college or onboard.
All FNC students understand bridge and engine room equipment and systems using simulators. Even during the lockdown period, there have been uninterrupted learning, teaching and assessments in progress. The college used Microsoft Teams, Canvas VLE, as well as recording lectures for on-demand access.
All students have direct access to all sessions and lecturers using MS Teams, as well as being able to use college equipment if they need to.
Humber Maritime College
'We fully support the integrated approach to training'
Laurie Farmer, maritime consultant at the Humber Maritime College (HMC) – a new cadet training college launched in September 2019 – believes the future of cadet training is a seamless programme with more responsibility on the part of the college for training at sea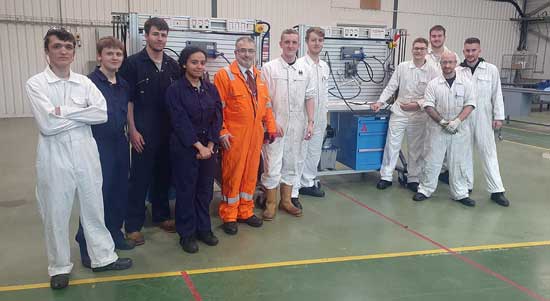 Are you seeking to extend the range of qualifications on offer?
Yes, we will shortly be launching a Nautical Science programme that will lead to a BSc, but we recognise that students will normally commence their careers with the minimum required entry qualifications. We believe that flexible learning, starting with the HNC equivalent and the operational level CoC, is the best route to progress towards BSc level studies.
Leadership and management skills are also part of our new programmes.
How are you approaching training on new fuels and the use of new education technologies?
Our senior lecturer in engineering is at the forefront of this technology and teaches new fuels propulsion at management and degree level. We can provide bespoke training to company requirements in this area.
We have a blended and distance learning programme under development now and see Virtual Reality (VR) and Augmented Reality (AR) as a teaching tool within these programmes. We use simulators extensively already within the cadet programme as a key teaching and assessment tool.
How are you attracting and developing the talent of people of all genders and ethnicities?
We generate recruitment in our region directly to the industry using the platforms of our Further Education and Higher Education college group and attract a broad range of applicants. We have more suitable applicants than we can place via training management companies. As part of the effort to attract a broad spectrum of applicants, we tend to brand recruitment towards the 'international shipping industry', which has a wider appeal than branding for 'the Merchant Navy'.
East Coast Maritime College
Investing in technology for training
Khaled Abdelsalam, maritime and nautical science curriculum manager at East Coast Maritime College, says that as technology in the maritime industry evolves, so must teaching methods.
What has your institution been doing to future-proof the training of cadets?
The technology used in the maritime industry is evolving at a high pace. So is the teaching methodology, such as the use of simulation equipment. The college has invested in the latest simulation equipment that enables cadets to experience practical training on modern equipment. This helps cadets to be familiar with the technology that they will be using, hence they will find themselves in a comfortable situation even when they are onboard.
At present we are addressing the International Code of Safety for Ship Using Gases or Other Low-flashpoint Fuels as legislation and working towards introducing the specific training. The process involves installing new ship models (software) on our existing simulators.
What new education technologies do you use?
Our institute is fully equipped with the latest type of simulation equipment. The simulator suite consists of a full mission bridge and engine room simulators, which can be integrated to give the candidate a real ship-like scenario. Additionally, the college has a high voltage simulator for electrical training and a Global Maritime Distress and Safety Systems (GMDSS) simulator used for training the students on various kinds of communication equipment used onboard.
Classrooms are equipped with the latest electronic smart boards which can create classroom like scenarios for an online student. So, in short, I would say our institution has all the required modern technology to create a VR environment where students can get proper and effective training.
Images: All simulator and portrait images supplied by the colleges named in the article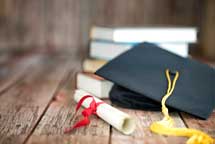 New honours degrees offer broader pathways into maritime education
Giuseppe Saieva, head of cadet education Warsash Maritime School at Southampton Solent University, discusses the opportunities of degree-led maritime education
What has your institution done to ensure cadets have the agility they need to thrive?
The cadet training curriculum is dictated by the Maritime and Coastguard Agency (MCA), which is largely based on time spent at college.
This creates a learning environment where students must learn as much as they can to pass an exam, and there is no encouragement for wider development, because that's not part of the curriculum.
New modules are dictated by MCA and added to the curriculum without anything being taken out. If we're going to modernise the curriculum, something must come out to make way for the new training. We would love to integrate a lot more of the future technology opportunities. We would love to integrate more management training, but we simply do not have the capacity in the programme to go into depth.
The opportunities are there, and I'm hoping that our new degree cadets get to final year and consider a dissertation around some of these new technologies, taking advantage of our state-of-the-art research centre and simulator training.
In March we officially launched the Solent University Warsash Maritime Autonomous Surface Ships (MASS) Research Centre, which will drive research into maritime technologies. Alongside our Maritime Simulation Centre, we are building partnerships with industry and working with employers on research projects. We can potentially provide partners with staff or connect them with students. This is opening some very exciting opportunities for cutting edge collaborations.
Do you support different pathways into maritime education?
In September of 2021 we launched three honours degrees: a BSc in Nautical Science for deck officers; a BEng Marine Engineering and a BEng in green Electrical and Technical Engineering (ETO).
We developed the programme after hearing from a whole section of young people who lost interest in maritime because there was not a degree option. This was often driven by parents who counselled their children against a career without a degree pathway. That meant as an industry, we had eliminated a significant section of school leavers.
The feedback from industry was that they want leadership management, critical thinking, and problem-solving skills.
We offer five modules for level six students on leadership management, marine surveying, active investigation, and commercial practice, which covers a broad range of knowledge and skills. Additional optional modules can be added once the industry and students embrace the degree.
If a company wants training around sustainability, or marine pollution, or future technologies, I'm happy to implement and design optional modules. That element of the degree can be very flexible and can change quickly as it doesn't fall within STCW.
Saying that, Warsash will always support different pathways for different types of people into learning. We offer a Higher National Diploma (HND); we will offer a Higher National Certificate (HNC) to attract students who are hugely talented and hugely passionate, and just need a little extra time to get to the top.
Do you offer cadet leadership training?
I talk to industry, and they say: 'we need young people who understand the technology, understand what we want to do to drive our business forward. Not in three or four years' time. We need them now.'
They want the colleges to provide those people; and I say: 'I'd love to help you, but I'm constrained in what I can do.''
Now, if you want a hybrid person who is a qualified seafarer, but also has the technology understanding and is able to work in a shoreside environment, I can train that hybrid person. But I need a curriculum that allows me to create that pathway. That's what I need to get to ready for future skills.
What do you forecast as the future of cadet training?
The industry is in a better place than it was five years ago. There are a lot of new leaders who are modern thinkers and look outside the traditional parameters.
But there remains too strong a body of people within the industry who are fighting against modernisation. They argue for a standard type of 'old time' seafarer. The challenge is who has the loudest voice?
Ultimately, I believe the modernisers must succeed because industries fail without modernisation. Consider that online shopping has been the biggest killer of retail businesses. Ride hailing has killed taxi services. Either we adapt and move faster, and change fast, or we fail and countries where the maritime sector is more open to modernisation will succeed and become the global power in the merchant fleet of the world.
Image: Degree credits. Liliboas/Getty Images
---
Tags