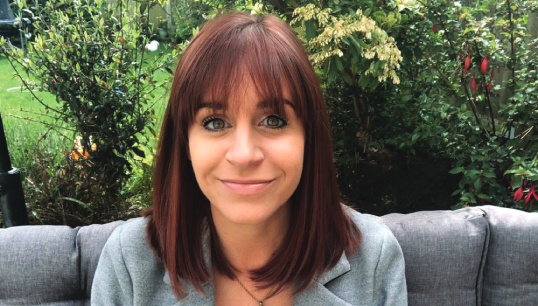 In these troubled times, it's important to have a Union like Nautilus International on your side.
That's true in a personal sense, because there's a good chance that sometime during your cadetship or in your future maritime career you will face a difficult situation, when the negotiating power or legal assistance of a Union can make all the difference.
Many of our members, for example, were trapped aboard during the crew change crisis. Others have been unable to get their seatime, with companies using the continued pandemic restrictions as an excuse. Cadets shouldn't have to spend extra time and face extra study costs because sponsors haven't lived up to their responsibilities. This is an issue we are continuing to fight on, with some real successes highlighted in recent Telegraphs.
It's also important politically. You may have seen that Nautilus joined with other organisations in advising the UK government to allocate greater funding to maritime cadet training. It has now been announced that, from this year, UK cadetships will be 50% funded rather than 30%, so that more people have the chance to join the industry.
While there's plenty the Union can do for you, there are also things you can do to help your Union. One important action you can take is to encourage others to sign up. We really are only as strong as our membership – so the more seafarers join Nautilus, the stronger our collective voice becomes in negotiations with colleges, companies and governments.
As a member, you can also show us how to represent your interests. We rely on our members to bring their issues to us, as we can't deal with a problem unless we know it exists. I'm available on email of course, but I also visit colleges throughout the year.
The regular Nautilus Young Maritime Professionals Forum is a great place to talk with other cadets and members of all ranks and roles who are under the age of 35. The Forum will next be held on 22 November, and if there's something you'd like to put on the agenda, please email Martyn Gray at ymp@nautilusint.org. And we have our UK Branch Conference coming up. I hope to hear from you, or meet you in person, very soon.
Ask the expert – resitting courses
Q. What happens if I fail my UK courses? Can I resit them?
A. The short answer is yes. You can resit some or all of your courses. However, SMarT funding is not available for repeated phases. That means that, unless your sponsoring employer will pay for you to repeat phases without SMarT funding, you will have to self-fund your training, which can run into thousands of pounds.
You may also be able to resit particular exams. You might be asked to pay an additional administration fee for this, although many colleges will allow you one or more resits free of charge before they require additional funds.
Source: MGN455
Upcoming visits
Nautilus conducts college visits year-round, and will be at Solent University and City of Glasgow College in September. If you would like us to visit your college or need help or guidance, please get in touch with the team.
---
Tags