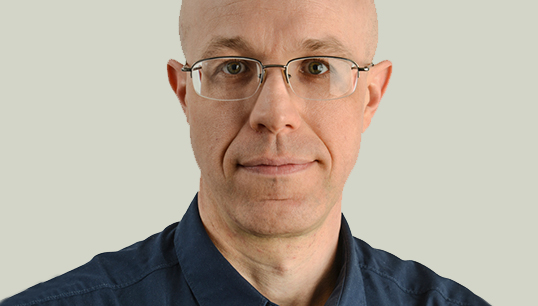 The Maritime Charities Group (MCG) has welcomed manager Ben Gibbons, who joined the team in late January.
Mr Gibbons has a background in public affairs, working in government relations on the impact of research, culture, society and the economy.
He has a background in mental health, working with the Second Step charity based in Bristol as new business manager, where he led a successful bid for 'Bristol Ageing Better', securing £100k in funding.
Prior to that, Mr Gibbons successfully led a BBC Radio 2 pitch for Mental Health Week and Loneliness Week, looking at the effects of isolation on mental health.
His professional career started with the Arts and Humanities Research Council (AHRC) as public policy manager, where he was tasked with increasing the quality and quantity of collaborative projects and partnership events with public service providers, policymakers, regulators, parliamentarians and legislators.
An immediate priority is to familiarise himself with the nine charitable organisations that make up the group to assess where it can add value without duplicating existing efforts.
'With a background in research coordination, an obvious place to start is identifying where the MCG might need in-depth research on the maritime sector to build on what's previously been done around, for example, demographics in the seafaring sector,' he told Nautilus in the first week on the job. 'But a first challenge for me is getting to know the range of beneficiaries and their needs that maritime welfare charities support.'
Mr Gibbons said that when the pandemic ends he will spend a 'good chunk' of his time on the road to see first-hand the life of seafarers, whether that's cadets and apprentices, people who have been working in seafaring all their lives, or retired seafarers.
'Nothing substitutes meeting people and hearing their life stories to really get a feel for why we're doing what we're doing.'
The MCG was established in 2003 to foster collaboration across the maritime charity sector. It does this by sharing information, commissioning research, supporting the education and welfare of seafarers and their families and by the promotion of best practice within the maritime charity sector.
The group's membership is comprised of Nautilus International, Greenwich Hospital, Lloyd's Register Foundation, ITF Seafarers Trust, Merchant Navy Welfare Board, Royal Navy & Royal Marines Charity, Seafarers UK, Seafarers' Hospital Society and Trinity House. The administration of the MCG rotates every two years and currently lies with Nautilus International.
In July 2020, the MCG and Merchant Navy Training Board (MNTB) published a new good practice guide to mental health and wellbeing awareness training, which helps identify quality training providers in the fast-growing wellness industry.
The advisory standard sets a benchmark for training that aims to develop a keen awareness and appreciation of mental health and wellbeing among all types of seafarers, as well as those with an interest in seafaring. It includes course content, delivery and the qualification requirements of course facilitators.
The MCG launched a redundancy and retraining bursary fund in November 2020 for seafarers looking to reskill during the pandemic.
---
Tags