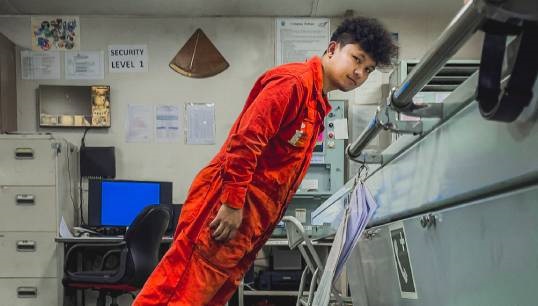 To celebrate World Maritime Day, the ITF Seafarers' Trust has unveiled the winners of the 2023 Life at Sea photography competition, which is aimed at shedding light on the crucial yet often overlooked contributions of seafarers to the global economy.
The first prize, worth £1,000, has been awarded to John Robert M. Maraño for his captivating photograph '12 Degrees'. At first glance the image, appears to defy the laws of physics, however, after noticing the pendulum on the back wall the viewer realises it is not a trick but a testament to Maraño's clever use of camera angles.
Competition judge Paddy Rodgers said 'We think of the floor as solid, but seafarers will tell you that aboard a ship the floor is very movable'. This striking visual metaphor serves to highlight the daily struggles of seafarers to carry out work in an environment that is constantly unsteady.
Taking second place is Mikael Cesar Bureros's 'Converging Forces'. The photograph captures a breathtaking moment as a container ship finds itself on the cusp of being engulfed by a huge sandstorm from Egypt. The image immerses viewers in the harrowing experience of seeing colossal sand clouds bearing down on those aboard, emphasising the unwavering resilience of seafarers in the face of adversity.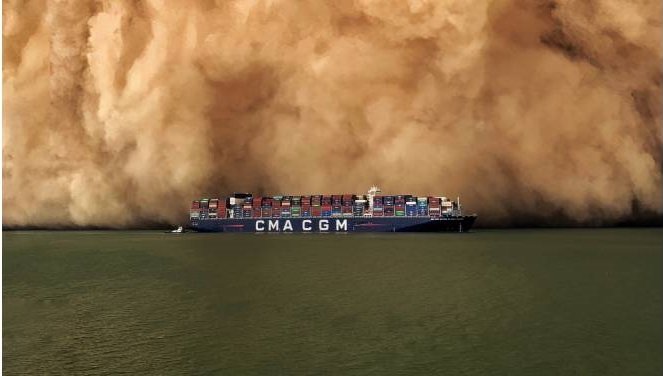 In third place is Reza Sajedifar for 'Serenity.' This captivating and vibrant shot features fishermen on a small fishing boat and encapsulates the profound connection between people's daily lives and the sea.
The Life at Sea photography competition has been serving as a powerful tribute to seafarers worldwide since 2020, portraying the demanding and often perilous nature of their work while celebrating their dedication to keeping global trade afloat.
---
Tags