International
US Coastguard rescues four trapped seafarers from capsized car carrier
18 September 2019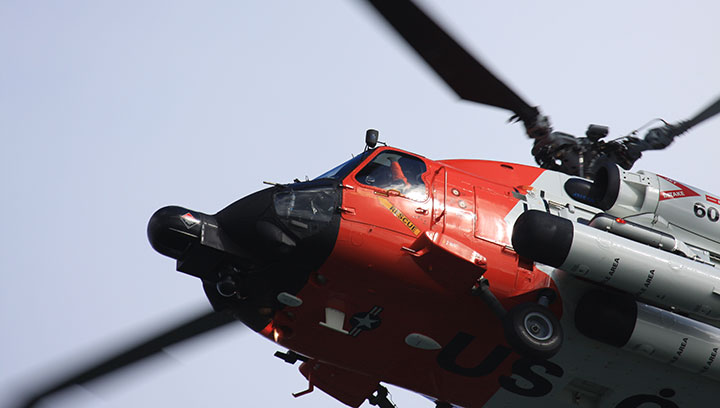 The US Coast Guard (USCG) rescued four trapped crew members from a capsized car carrier off the coast of Georgia on Monday 9 September, more than a day after the vessel had overturned.
Traffic at the Port of Brunswick was suspended early on the Sunday morning, as authorities raced to rescue the crew and a pilot from Hyundai's Golden Ray, which was listing heavily and had caught fire in nearby St Simons Sound as it left the port for Baltimore.
Six South Koreans, 13 Filipinos and the US ship pilot were rescued by helicopter within hours of receiving a 911 call at 2am. A further four crew members, all South Koreans, were left trapped in the engine room.
Three of those trapped were rescued at 3pm on Monday, after responders cut a hole in the ship's hull. Three hours later, the fourth, trapped behind a blast-proof glass panel in the ship's engineering control room, was freed after rescuers penetrated the panel with a diamond-tipped cutter.
USCG Captain John Reed said temperatures for rescue workers on the outside of the ship rose to 120F (49C) and he believed it was even hotter inside the vessel.
The fourth crew member joined his three colleagues in hospital.
The cause of the incident is under investigation but the USCG declined to comment on what might have caused the vessel to tip over. 'Operations will now shift fully to environmental protection, removing the vessel and resuming commerce,' Capt Reed said.
The 2017-built, 200m, Marshall Islands flagged Golden Ray was said to be carrying more than 4,000 vehicles when it capsized.
The vessel is owned by South Korea's Hyundai Glovis, the car shipping unit of Hyundai Motors, that operates a fleet of around 60 vehicle carriers.
---
Tags